Plumber Shop Apprentices, Hebburn Palmers, 1947…
Posted by Barry Cram on April 24, 2019, 9:51 pm
Hello Norman (Dunn),

I found the following image in my dad's old computer files (looks like from newspaper), and I'm not sure if you've seen it before.

My late uncle Joe is one of the apprentices in the group, so could have easily named his workmates... but, as my dad also worked at Palmers, and the picture was on his PC, it is more likely to me, that he knew and named the group.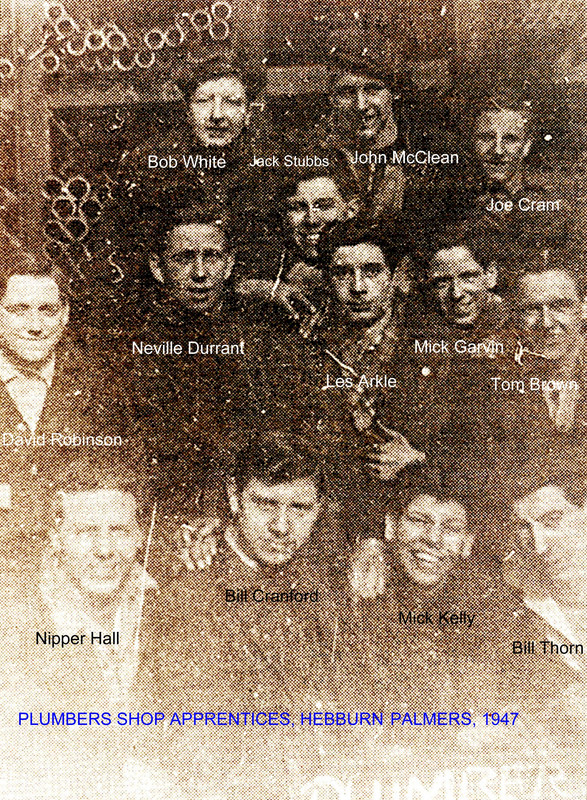 Although I told me dad of the benefits of being on the Net, he never saw the need for it and never experienced it.

Cheers,
Barry.
---