I adore the doll from Equestrienne, and like the outfit also. However ... do not let the lace on the hat touch any part of your doll! I put it on Ysla and it stained her face and then (because I do not learn from my mistakes ... ) I put it on TRIXIE
, and not only did I tie it under her chin, I left it on her in the basket when I was carrying her back inside. Well. We are now on the third day of the pimple cream/sunlight treatment to remove the stain!! So, beware. The black lace stains like nobody's business.
It is tied in a bow under her chin!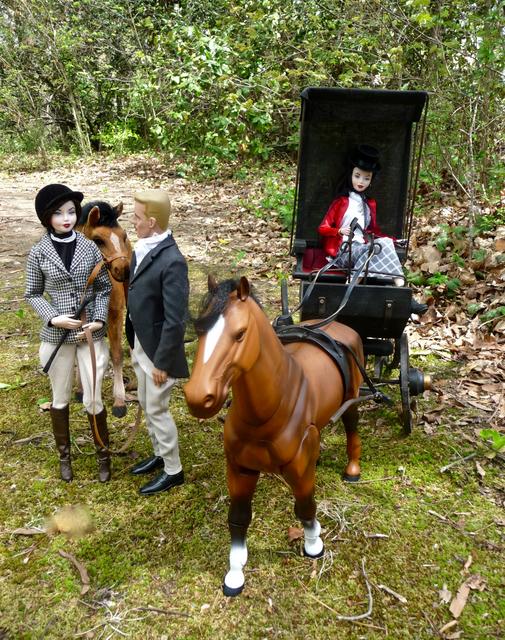 That's the same thing I did to Ysla. Be warned.