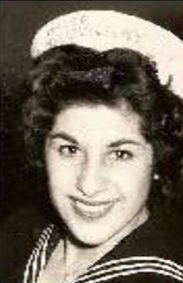 .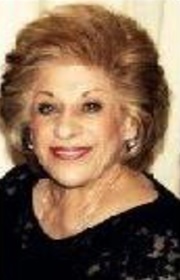 Denise Ferri and I are devastated at the sudden and totally unexpected passing of our dear friend Arleen Lanzotti on Monday, Memorial Day, May 29, 2017.
Denise, Arleen (AKA Lee) and Peggy Santiglia, from Belleville, NJ, had been friends since the age of eight and they were still only 14 years old and already accustomed to singing together at Belleville High School when they decided to form a vocal trio called The Delicates. They got their name because Denise's Dad owned a
Delicates
sen in their home town.
Denise, Lee and Peggy wrote, arranged and recorded a host of songs on the Tender, Unart, and United Artists labels. Their recording of "Black And White Thunderbird," which they wrote and sang and which was produced by the great Billy Mure, has over the years become a "car song" classic in the United States and all over the world.
Lee and her two singing partners wrote and sang a variety of themes for legendary New York City YC deejay Murray the K's "Swingin' Soiree" show on 1010 WINS which opened and closed his show several times a day for well over 10 years. The themes included "Red Hot and Blue," "Grand Kook," "Meusurry" and the legendary "Submarine Race Watchers." The three became known as "Murray's Original Dancing Girls," dubbed that by Murray himself. They did numerous T.V. and stage shows including
American Bandstand
, Clay Cole's
Rate the Record
, Alan Freed's
Big Beat
and Joe Franklin's
Memory Lane
and appeared on huge venues including Palisades Amusement Park, the Comack L.I. Arena and the State Theater in Connecticut.
Lee and the others also did back-up work for such notables as Connie Francis, Al Martino, Don Costa (who produced many of their records), Teddy Randazzo, Neil Sedaka, Johnny Cameron and Frankie Sardo. And they worked with and opened for acts including Connie Francis, Johnny Mathis, Brook Benton, Steve Lawrence, Bobby Darin, and Dion and the Belmonts.
A few years ago the three Delicates, as a complete surprise for me, wrote and recorded a theme song for my radio interview shows that I do exclusively for the Jersey Girls Sing website. That theme song "Ronnie Remembers" immediately became my opening and closing theme song for all subsequent shows on what was subsequently dubbed my
"Ronnie Remembers" Radio Page
at Jersey Girls Sing. I am so grateful that the girls not only gave my show a theme song but also a
name
!
Recently Lee teamed with Denise Ferri, Diane Lupo and Jo-Ann Dumas to form a parody rock and roll vocal quartet called
The Yaggettes
and was planning to tour with them in the near future.
Denise and I will soon be creating a special tribute page to honor Arleen Lanzotti on the
Jersey Girls Sing
website.