Hello JL@TD,
The old Jarrow Wood House shown on the maps was a large property and the home of wealthy folks.
Yes, I agree, centuries ago Jarrow Wood House would have very likely been a wooden hut, just like the original 'Hut' or 'The Ellison Hotel.'
ELLISON ARMS HOTEL:
There were two pubs with this name:
Ellison Arms (1):
Demolished. Was about 50 yards behind and diagonally to the right of the Banks of the Tyne, standing roughly on the corner of the present new road, Windmill Way.
ELLISON ARMS HOTEL (2):
Demolished. Later became the Banks of The Tyne; it was diagonally across Wagonway Road (north west) from the Colliery Club.
The Banks of the Tyne: Known as 'The Hut', previously named 'The Ellison Arms'. Demolished c.1995].
Across from the Colliery Club.
This grainy 1918 image is of the original Ellison Arms Pub in Hebburn Colliery before it burned down. It was made of wood hence the nickname 'The Hut'. The replacement was built alongside Waggonway Road in 1921 and years later renamed 'Banks' of the Tyne.'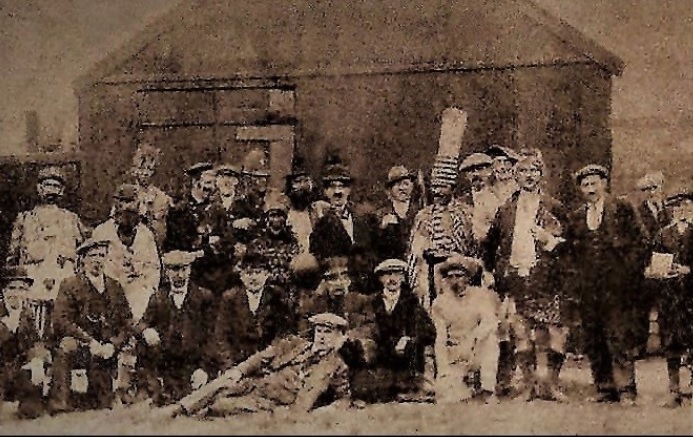 Photograph courtesy of Norman Dunn:
http://www.oldtyneside.co.uk/
Any old photographs you could share would be very welcome, thank you.
Please contact norman@dunn247.co.uk
Cheers,
Barry.