Hello Michael,
You're spot-on with the dates, and yes, it helps immensely, thank you.
Ernie Costello died at 31, Peel Gardens in 1958, therefore, this proves that there was a no.31 Peel Gardens.
Peel Gardens:
No.1: Blank.
No.3: Welsh James, Alice, Agnes, Mary.
No.5: Jeffrey George, Elizabeth, George.
No.7: Maine Daniel, Frances, Blank.
No.9: Scullion Thomas, Sarah, Blank.
No.11: Blank.
No.13: Blank.
No.15: Blank.
No.17: Blank.
No.19: Blank.
No.21: Richardson Gladys, Blank, Gladys Richardson.
No.25: McCracken John, Margaret, Mary.
No.27: Moody Ellen.
No.29: Graves Edward, Violet, Edward.
No.31: Blank. Blank.
The 1939 Register does not give the street name for Peel Gardens, but shows the occupants' and, as you can see from the following map, there is only one row with 31 houses: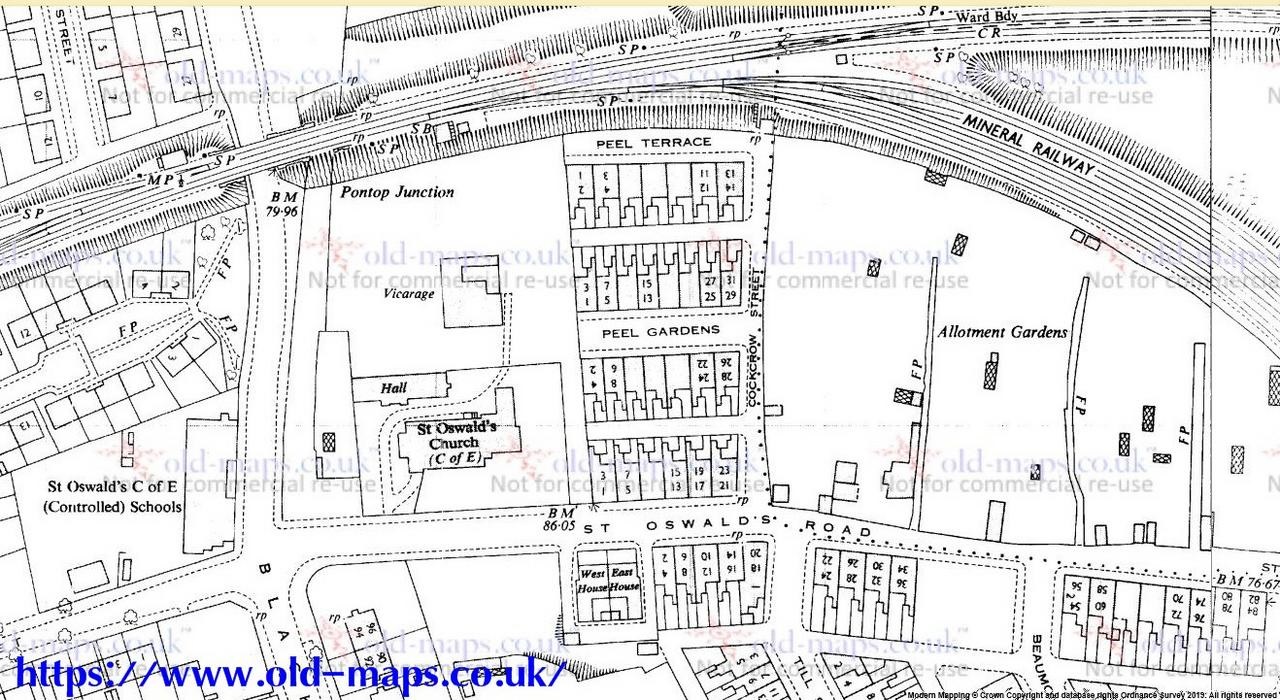 Cheers,
Barry.