Hello Norman,
Itís an interesting story and must have been an incredible sight - thank you for uploading it.
Norman, the newspaper pictures, below, from your website:
http://www.oldtyneside.co.uk/
show two intact buildings - maybe the fire had only just taken hold, and the brigade and photographer had only just arrived: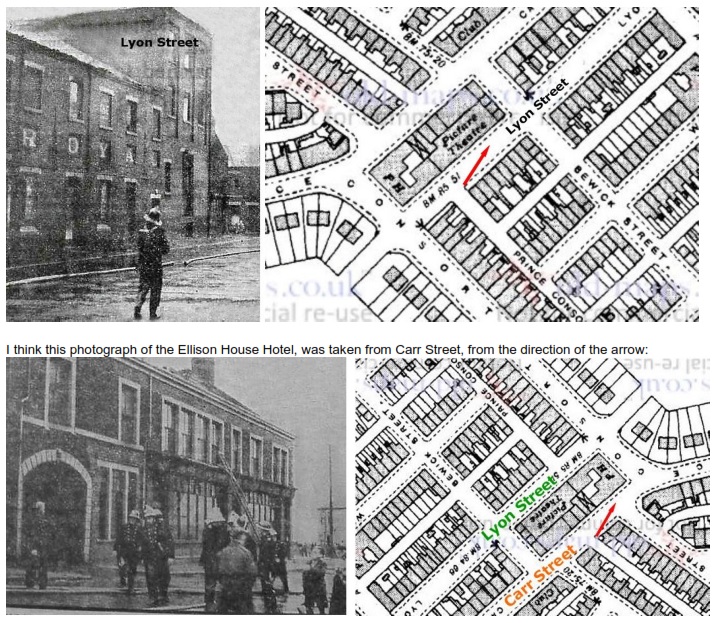 Norman, your aerial photograph, below, possibly taken a few days after the fire, shows both buildings severely gutted - making it obvious that the fire must have been an inferno. The smouldering roofs and any other combustible materials would have been removed from the buildings by the fire brigade in an effort to make them safe.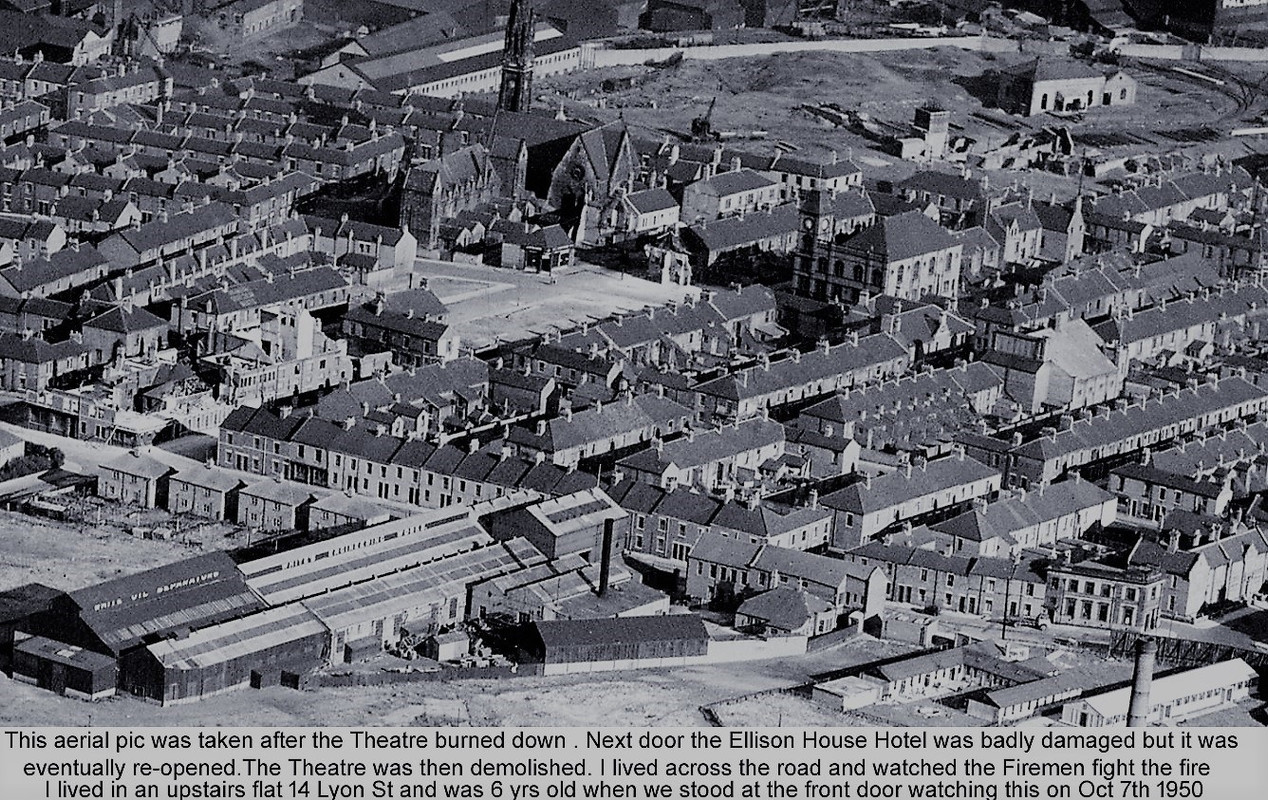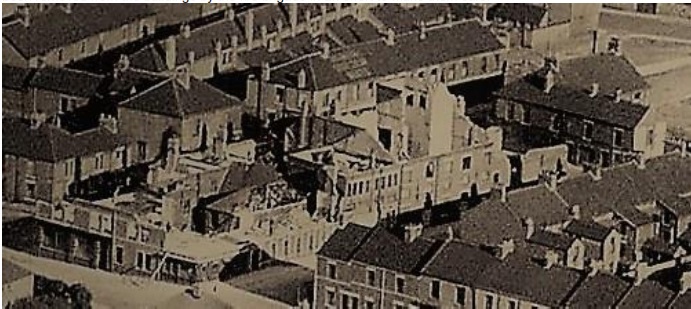 Eight years after the fire (1958), The Ellison Arms is shown on maps as standing alone - the theatre having been demolished. This shows how close Normanís home was to the fire and what a close view he had.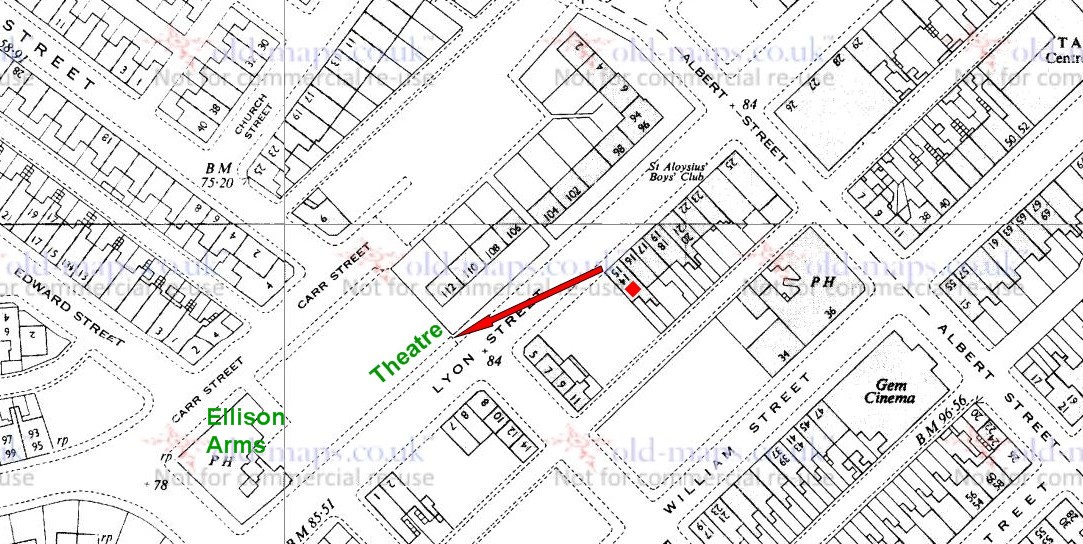 Map courtesy of
https://www.old-maps.co.uk/
Photographs courtesy of Norman Dunn:
http://www.oldtyneside.co.uk/
Any old photographs you could share would be very welcome, thank you. Please contact norman@dunn247.co.uk
Cheers,
Barry.