Hello folks,
You might remember Normanís mystery photograph posted further down the board: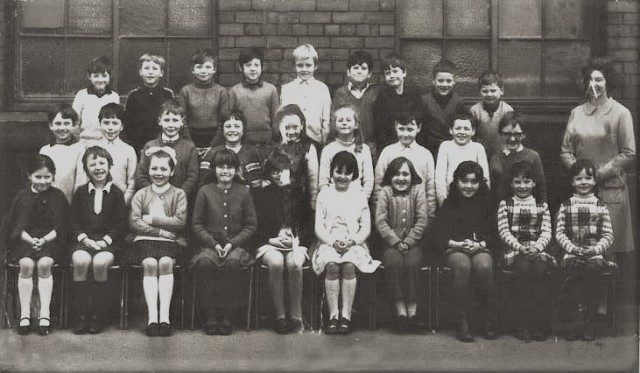 I thought Allanís mention of the twins in the photograph would have solved the mystery quickly.
Brian recognised one of the boys in the mystery class shot as being a St Aloysius pupil, which was a very good lead.
Being an Architectural Ecclesiologist, Stan Wears knew immediately, by the brickwork, without any wavering, that it was St Aloysius School Ė how goodís that?
Some clever people on this board.
Argus-eyed Stan and Brian are absolutely spot-on with Aloysius, and hereís the proof:
If you compare the mystery photograph against Normanís school photographs, you will find that there are similarities between the following two below.
Please note that the brickwork between the yellow lines on both photographs match up perfectly:

Brickwork comparison close-up:
Photographs courtesy of Norman Dunn:
http://www.oldtyneside.co.uk/
Any old photographs you could share would be very welcome, thank you. Please contact norman@dunn247.co.uk
Cheers,
Barry.