Hello folks,
As you might remember, our good friend, the late John Barnshaw, penned a very good story
(White's Corner - a trilogy)
which he set in Hebburn. Many of us bought the first two books immediately they came out and read them with great gusto – I have 2 signed copies. There were some excellent comments on the board at the time and some great feedback about the books, which really pleased John.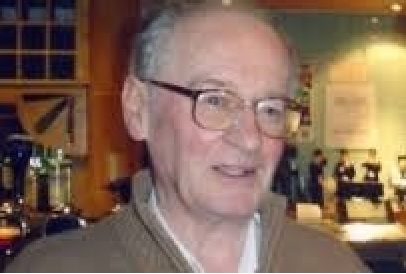 White's Corner took John 20 years to write, and takes its inspiration from the Hebburn marine engineering firm of White's, which John joined as a 14-year-old apprentice, fresh from Clegwell School in 1943, The story revolves around the company, which during the Second World War specialised in engineering minesweepers, and a pub, the South Eastern Hotel, known as The Souie. White's eventually closed in 1959, but at their height in the 1970s and 1980s, upwards of 100 former employees used to attend reunions organised by John. After leaving White's, John sailed with the Blue Funnel Line and the Royal Fleet Auxiliary, before settling ashore and working at Reyrolle's at Hebburn. He eventually ended his working life running a general dealer's shop in Mortimer Road in Shields. But a major love was writing. He was a member of Write Together, based at the Central Library in South Shields and a contributor to several of its publications. They included a collection of children's stories, for which he penned an engaging tale of sparrows and mice, The Sweetest Sound. Other published pieces include a poem, The Miners' Strike and Aftermath, for the Write Together diary in 2010, and A Bigot's Grave, for an anthology. In the latter, he dipped into his own family history and the experiences of his maternal forebears, originally from Ireland. A play by John, Scribblers, about a writers' group, also featured in a festival of new writing at the Customs House in Shields several years ago. White's Corner: Ted's War, takes the story up to where Ted Wilson has joined the Merchant Navy and is about to join the Royal Fleet Auxiliary ship, Briardale. It will take Ted far, to, among other places, wartime Pearl Harbour. The trajectory is one that any man of that generation – and even later – will recognise: the progress from an engineering apprenticeship, to a seagoing career. In that respect, expect both language and lust! But it would not have been authentic otherwise. And that the books do engage a collective memory is evidenced by the fact that copies have been sold as far away as America and Canada. The third volume will take the reader from the end of the Second World War, up until the early 1990s, a period during which, in John's own words, "the working classes became emancipated from drudgery by washing machines, dishwashers, Hoovers...a far cry from when (they) couldn't spell the word mortgage let alone take one on." But expect it, too, to be a lovingly observed elegy, albeit full of warmth and humour, to both the Tyne, its marine industry and the irrepressible folk associated with it.
Alas, although the first 2 books are available Online, John passed away before he could publish book 3
(The Fleeing Years)
.
Regulars that knew from the message board posts that I had been in regular touch with John, contacted me, asking if/when book 3 would be coming out, as they were so eager to read it.
Good news! I contacted John's nephew, Brian Johnston, and he quickly arranged with John's daughter, Julie, to allow John's whole trilogy of White's Corner to be uploaded to the Hebburn Message Board Archives – how good's that?
Our late friend, John, would have been so pleased to know that his good friends on the board will now have the opportunity to read the entire trilogy, especially the conclusion to his wonderful book, thus ensuring its full publication.
Thanks to Brian, and John' daughter, Julie, the trilogy, especially book 3, which has never been seen before - can now be viewed here:
Cheers,
Barry.