Today's Header: Jones's brickyard workers, 1927...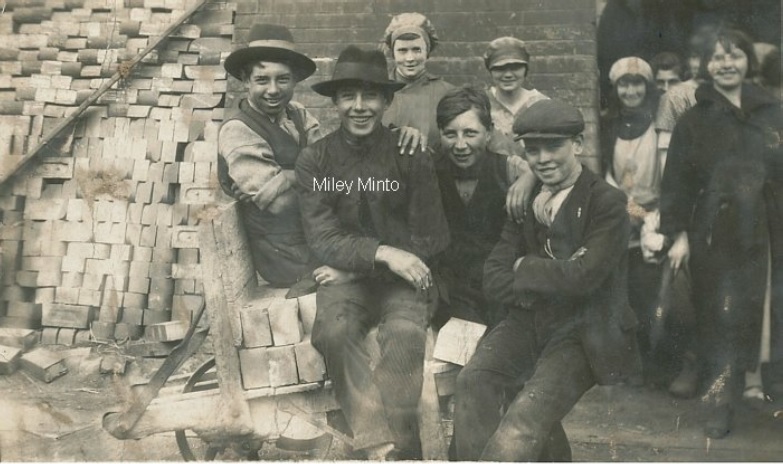 As Stan Wears informed us, the Jones brothers' brickyard at Wardley turned out 200,000 bricks per week, according to one source, to keep up with building the quay area, which, when you think about it is pretty prolific.
My brother-in-law, Harry Charlton worked at Jones's Brickyard, at one time, and told me that he used to swim in the deep ponds at the quarry.
Miles Mason Minto, named in the photograph, above, was only 19 when he worked at Jones's. For all the hard work involved, it didn't seem to bother him or the other workers, as they look such a happy and content lot... in fact, they look like a modern theatre group, acting out a stage play.
Sadly, Miles died in 1931, when he was just 22 years old.