Hello Don,
You said,
"There must have been a dedicated 'port' area required to support the supply Roman Fort base. Given the cruel nature of North Sea weather, it could hardly have been to the east of the fort and geography would have ruled out the very narrow strip immediately North. which may then have been a sheer cliff. A naturally weather protected port would have been situated on the riverside and the Tyne Dock position may well have been following much earlier common sense and practice"
The following link shows that the Rekendyke area
(which is beside Corstorphine and Temple Town - please see map)
has a history of industrial businesses and has been an active area since the Roman occupation of Britain.
Rekondyke, in South Shields, originally spelt Wrekondyke, a Roman Road, does not really exist now as a place name, apart from a few old business premises in Rekondyke Lane
(green arrow on map)
. The Wrekondyke stretched from South Shields, passing through Corphistine and Temple Towns, and then through Jarrow to Wrekonton in Gateshead, being re-named over the year: such as Leam Lane, Roman Road, Newcastle Road, Slake Terrace, Commercial Road etc.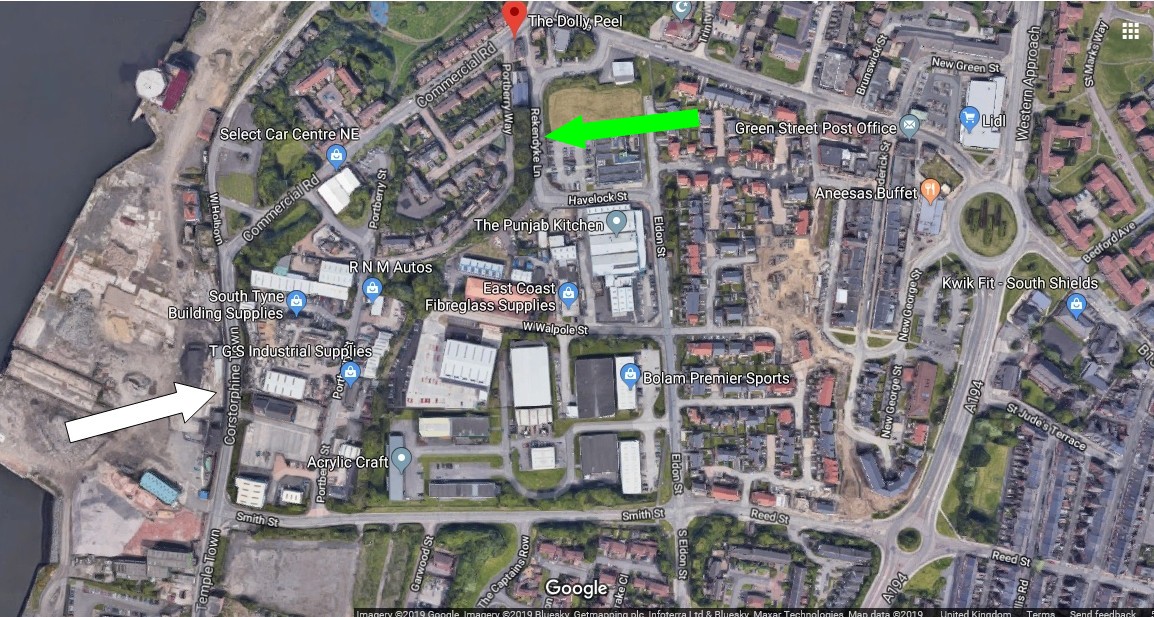 https://cellpacksolutions.co.uk/news/building-development/rekendyke-industrial-estate-history/
THE ELECTORAL WARD OF TYNE DOCK IS IN SIMONSIDE & REKONDYKE
2010-present:
The Metropolitan Borough of South Tyneside wards of Beacon and Bents, Biddick and All Saints, Cleadon Park, Harton, Horsley Hill, Simonside and Rekendyke, Westoe, West Park, Whitburn and Marsden, and Whiteleas.
Cheers,
Barry.