Apparently, Ralph Armstrong fled to London where he signed up as a sailor. While on a ship in Corfu, he confessed to the murder of Magistrate, Nicholas Fairles, and was brought back to Newcastle, but never prosecuted:
https://drive.google.com/file/d/1SzcWSIyRESTFKbiQIldDjdvJ7K7Nv8bL/view
Some say that this was not Ralph Armstrong, but an imposter. I think it was Ralph Armstrong - surely, no-one but Ralph Armstrong
(because of his conscience)
would confess to anything so heinous, especially as the punishment, as you know, was so severe and horrendous.
In his confession, Ralph Armstrong says that he and friends took Jobling's body down from the gibbet and buried it at Tynemouth Bar, in between the Black Middens and the Herd Sands. By buried, I mean, sunk the body at Tynemouth Bar - an imaginary line where the river Tyne meets the sea - which was a tempestuous and dangerous place, which eventually forced the need for the construction of piers to calm the tempest.
Note: Jobling was found wandering on South Shields beach and apprehended a few hours after Fairles was attacked: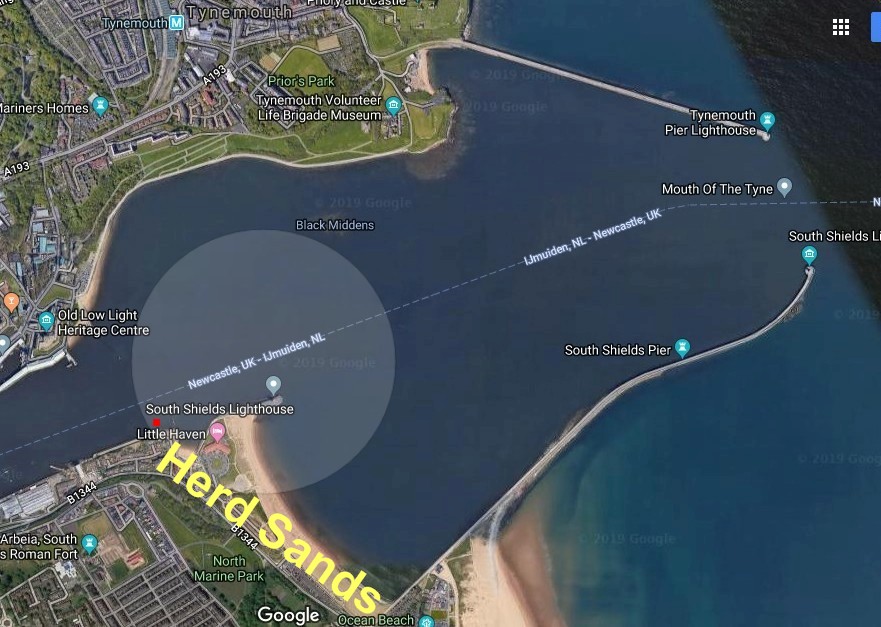 So, if this is correct, here is William Jobling's short life in map form: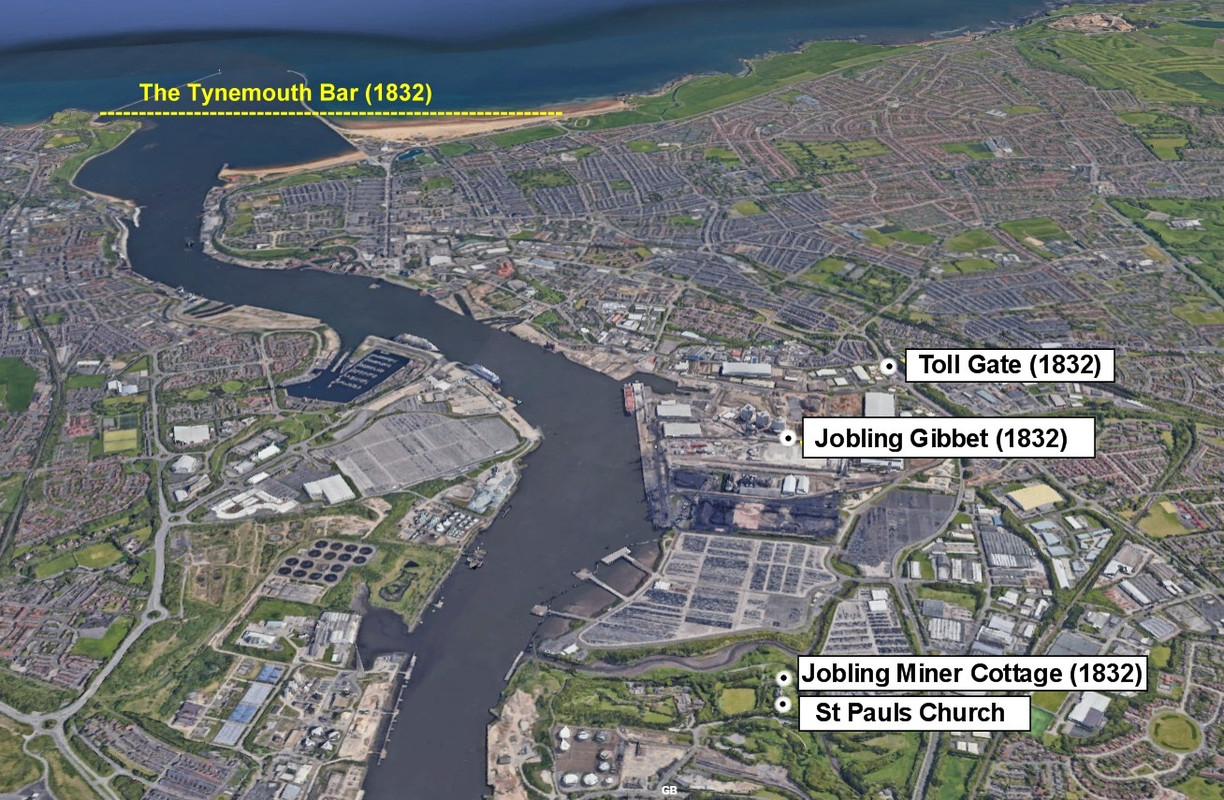 Barry.