Hello Don,
I agree, unless conflicting evidence comes along, I am also convinced that Macís excellent theory is correct and that that part of the puzzle is now solved.
Often, when discussing puzzles, further puzzles are solved, so itís thanks to Barrie Mortimer for starting this thread.
Don, I agree that the stone plaque is at different height in the outside brick wall, compared to inside the hall, which indicates that it was recued from its 1944 setting, which might have been very near to todayís location.
Again, I agree and am very confident that the stone used for the 1686 plaque would have very likely been a remnant left over from a previous Hebburn Hall conversion.
Don, I am also puzzled as to why the Ellison family built the servantsí quarters on an angle to the main building. I wonder if our good friend, Stan Wears Ė or anyone else on the board - might know why the angles of the buildings
(as shown below)
are out by 6 degrees: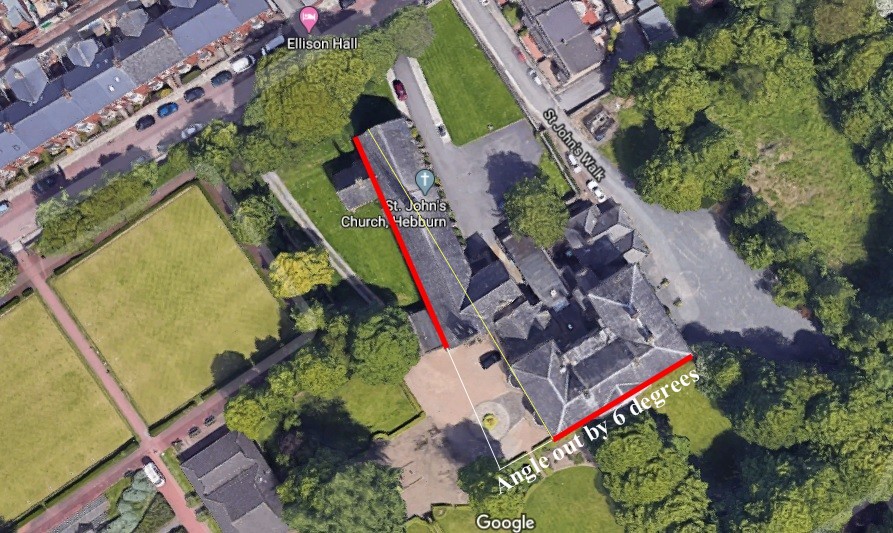 Don, the catís out of the bag now - are you interested in a second-hand camouflage anorak?
Cheers,
Barry.