Hello George,
To show all of the images in one place on your PC, please do the following:
1. Open up your yellow-coloured Documents folder; if you don't know where it is, type documents into your search bar in the bottom left corner of your screen…

… and when the yellow Documents folder appears, click/select it.
2. Then, when the Documents folder is open, click in the search box in the top right corner and type the following: kind:images
This will bring up all the images of every format, on your PC. It might take a while, depending on the amount of images on your PC.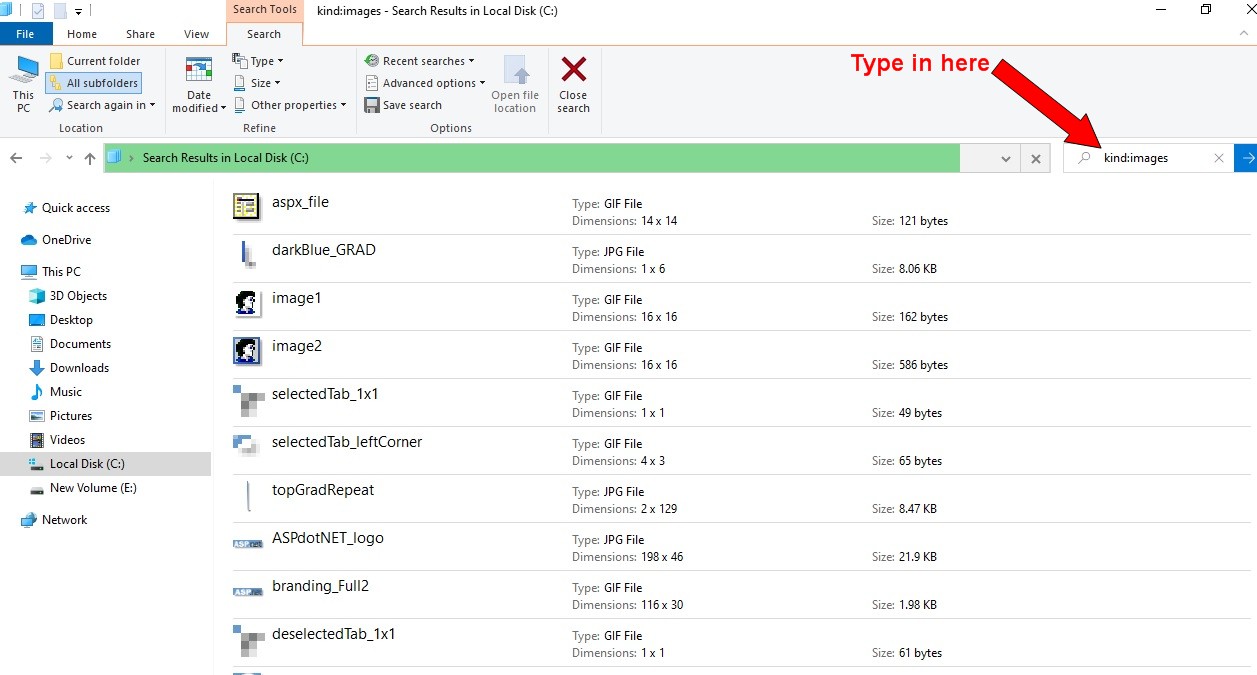 You can then search by image type, size and date, from the search tools, as shown in the above image.
I hope this makes things easier.
Cheers,
Barry.