N. COUNTRY COMEDIAN TO RETIRE
Monday 06 February 1950
Sunderland Daily Echo and Shipping Gazette
© Johnston Press plc. Image created courtesy of THE BRITISH LIBRARY BOARD.
His many friends and admirers will learn with regret that the Hebburn born comedian, Frank E. Franks, is to retire. This month he will begin an 8,000-mile last, tour of his 30 favourite theatres as a farewell to the stage. It has been a long journey from the days when he was a pony driver at Houghton-le-Spring Colliery.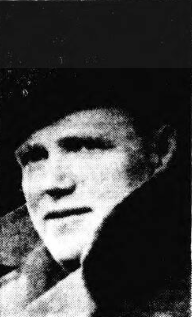 Ever a popular figure on Wearside, even before he reached the peak of his career, "Frank E" has a more personal touch in his humour which appeals to his listeners. Northerners felt he was their resident comedian, one of themselves, although it was soon found that he was in equal demand in the South.
He will begin his last tour of the halls at Gateshead Empire, where he began show business and from where he was married. That was 32 years ago. By 1939 he had written, produced, and starred in 36 musical shows and 22 pantomimes. He held the distinction of being the first entertainer at Forces camps in the North.
"Frankie" will occupy his retirement in writing scripts for young comedians, many of whom have contacted him already, and in writing his autobiography.