Hello Davy,
Itís a nice coincidence that you also lived at 32, Church Street.
Foday Kamara
(Known as John - b.1921, Gold Coast?)
, and his partner, Helen (b. 1921, Scotland), were good friends of my parents.
I used to visit John and Helen at 32, Church Street, with my mother, up to 1970, and clearly remember the window shutters. Helen
(known to some as Scotch Helen)
, was Godmother to my niece, and was at my parentís home quite often Ė a lovely woman.
John was Helenís third husband Ė they married from 32, Church Street, in 1970.
I remember on numerous occasions, seeing John out on the streets, looking for his dog, and then later seeing him carrying it home over his shoulder as he walked down the hill
(Albert Street)
to Church Street Ė this was comical to me.
John was well-known for playing the steel drums.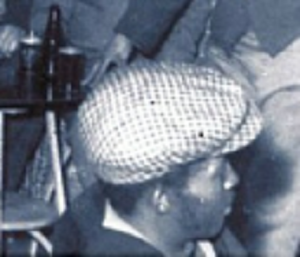 This image of John Kamara (courtesy of Norman Dunn), was verified by John Shearer.
John and Helen were at 9, Parliament Street in 1981.
I last visited John and Helen in 1983, when they lived at Dalton Court, Hebburn Ė Helen was ill in bed.
John died in 1987 at Jarrow, and Helen Died in 1988 at South Shields.
A lovely couple, much missed.
Cheers,
Barry.