Hello Don,
Here are our last e-mails that you asked me to post:
Hello Barry,
I see you have been busy again and come up with some even more mind-blowing information.
I am really impressed by it all and just seen down the forum that you have placed this info on there too: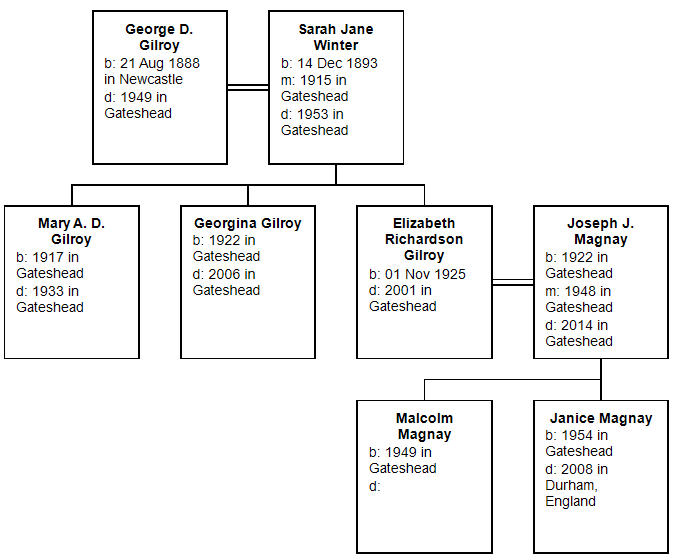 In 1939, the Gilroy family lived at 32, Hylton Street, Gateshead:
1.
George D. Gilroy, b.1888.
2.
Sarah Jane Gilroy, b.1893.
3.
Blank Record.
4.
Georgina Gilroy, b.1922.
5.
Blank Record.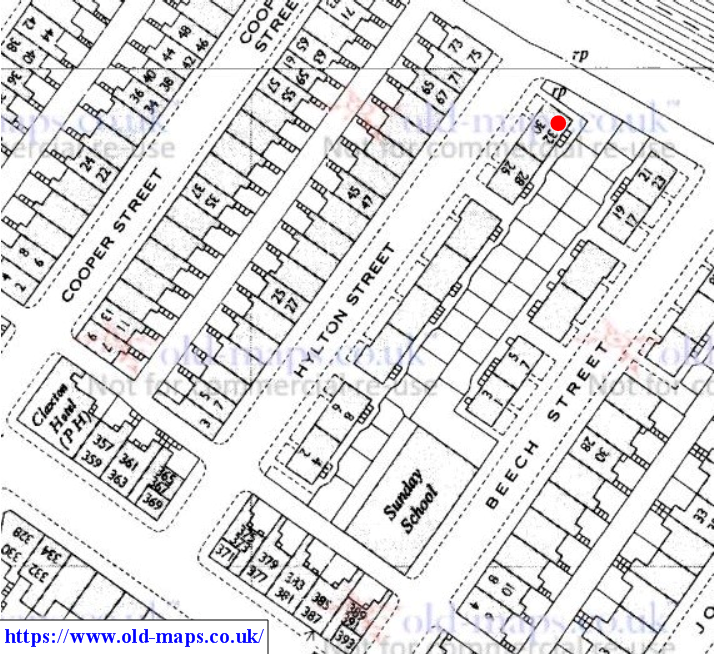 Barry, you are bang on with the house on the bottom right of Hylton Street
(1939)
but the family tree has upset the apple cart a bit but cleared something up as well. The Georgina Gilroy must be my motherís workmate ...name shortened to 'ina' or Ena. The other woman and daughter who lived there must have had other names.
I remember Elizabeth
(Betty)
Gilroy who married Joe Magnay...I had forgotten his surname until you uncovered it
(wonderful)
. He was a Gateshead policeman. I have just been in contact with one of my brothers who has sent me the following wedding photo of Betty and Joe - we often try to put names to faces on the forum but here weíve put faces to names... how good is that?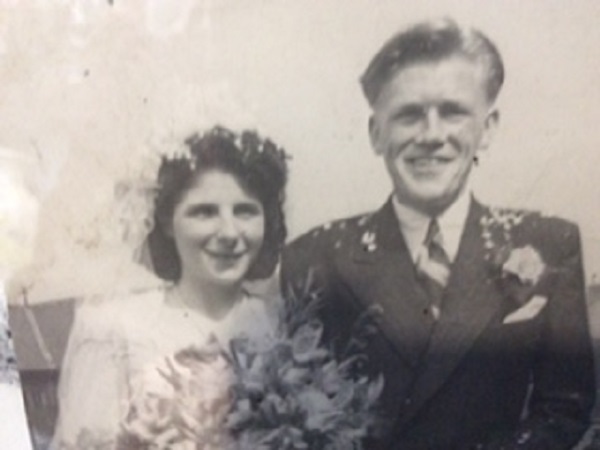 Betty Gilroy & Joe Magnay, marriage, 1948, Gateshead.
I went to Betty and Joeís house shortly after they were married and I think it was a street parallel to Sunderland Road on the left side just before it merged with High Street. It may only have been a temporary address though.
Anyway, Barry, I must thank you for adding all this detail to my sometimes-cloudy, childhood memories. I can only think that you must get a great deal of satisfaction doing all this research for us all. I really and truly appreciate the work and time that you put in.
Hello Don,
The Gilroy message had slipped so far down the message board, that I thought that regulars Ė including yourself Ė might have missed it, so thought it best to e-mail you the information, just in case.
I agree that Georgina Gilroy
(Ina - Short form of names ending with or otherwise containing ina)
, was more likely the one that was your motherís friend, due to her date of birth.
The occupants in the Gilroy household could have changed drastically from the time of the 1939 Register, to when you visited in about 1945.
Itís obvious that neither Georgina nor her sisters could have had a daughter that could be the one you mentioned as being born about 1929/30, so I wonder if it might have been Georginaís cousin, a sister we donít yet have a record of, or even a visitor/friend of the family.
Don, thank you for the wedding photograph of Betty & Joe, which was taken in 1948, Gateshead.
I love helping anyone that I can with family research, and keep all the pedigrees on my PC, in case anyone gets back for a copy, which does happen.
Iím glad this research helped you in some way.
Cheers,
Barry.