Evening Chronicle – 21 April 1961

The Felling By-Pass is nearly Ready…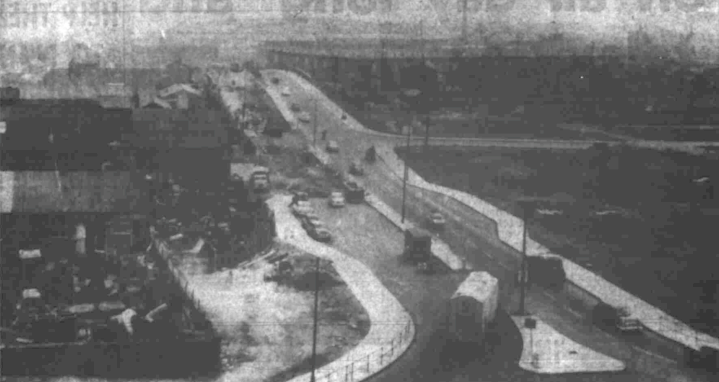 …and did you know it has a 2-in-1 bridge?
Our picture shows traffic using the old bridge while work proceeds on the new.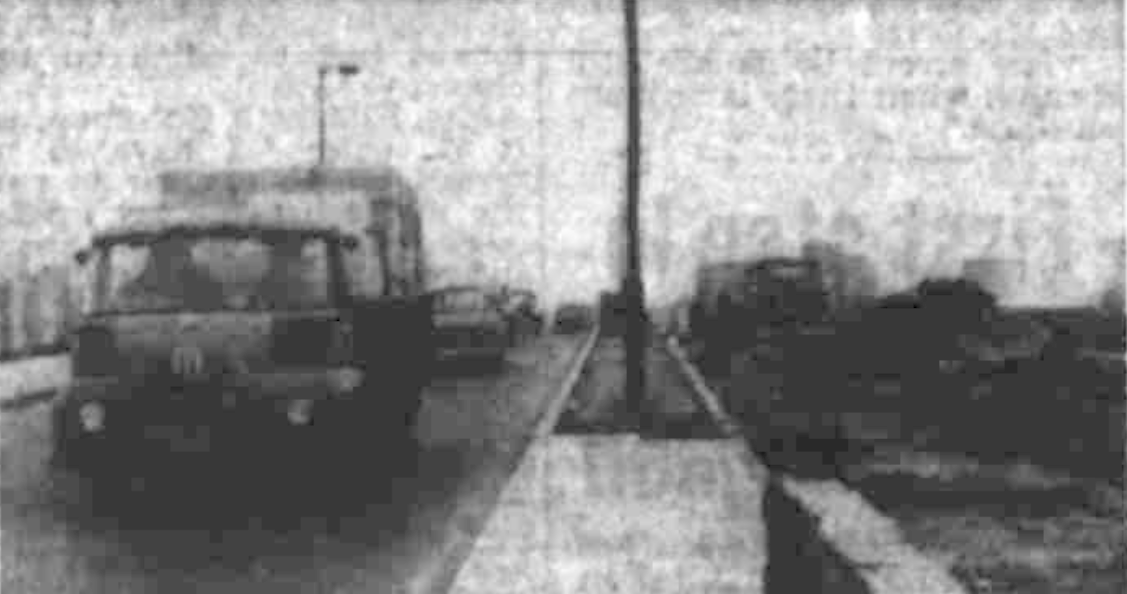 30 years' dream is fulfilled
First discussed some 30 years ago, the Felling by-pass – stretching from the Tyne to Wardley – is now within an ace of completion.
An Evening Chronicle photographer went to the top of Gateshead's Priory flats to get an aerial view of the last major job – the construction of the Park Lane Bridge, which is expected to be completed next month.
After the bridge is completed only the finishing touches will remain to be done to one of the most important motorways in the North East.
This will involve laying a permanent surface on the by-pass within the Gateshead boundary.
TEMPORARY SURFACE
A Gateshead corporation spokesman said that a temporary surface has been laid so that any flaws in the road could be uncovered and corrected.
The Park Lan Bridge – which spans the main railway lines from Newcastle to South Shields and Sunderland – actually consists of two separate bridges.
The one that is being built used by traffic now is a new 24 feet wide bridge, and the section on which work is still going on is the original bridge.
BEING BUILT UP
It is being built up to the level of the new bridge.
Recently, a 300-yard stretch of the Albany Road was closed to traffic for a weekend so that the two sections could be merged.
Traffic then was diverted along Gateshead High Street and Sunderland Road, which was greatly over-congested before the opening of the by-pass.
It was three years ago that the Minister of Transport finally gave his go-ahead to the by-pass scheme.