Hello Ricky, and Mac
(Cummings)
, for the sensible advice.
Setting up any computer from scratch takes quite some time – to set up my computer: dates, time, customising Windows10, etc., to just as I prefer it, then loading all my programmes, takes about 3 hours.
To save going through this installation process, each time our computers crash, it is possible to buy a Dual Bay Docking Station, Online, from Ebay for £29.99
https://www.ebay.co.uk/itm/Wavlink-ST334U-USB-3-0-Dual-Bay-2-5-and-3-5-External-Hard-DriveDocking-Station/114253935936?hash=item1a9a10b540:g:FI4AAOSww0Be33Vc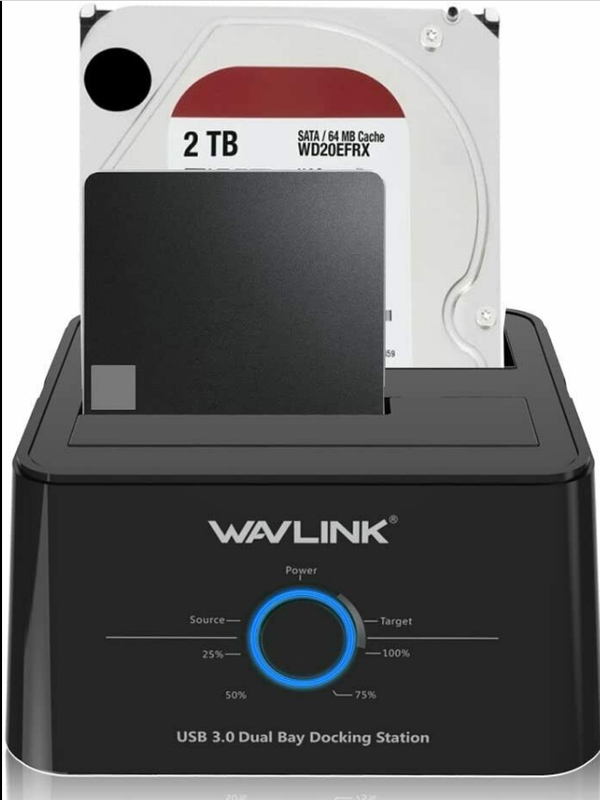 This Docking Station makes copies of hard drives, large or small, for tower and laptop – though, some computers are sealed, so that entry to the hard drive is only accessible to experts.
You can set up your laptop or tower to just how you like it, then - if it has a removable hard drive - you can remove the main hard drive containing the operating system, and then pop it into this Dual Bay Docking machine along with another hard drive, best of the same make and capacity and then make an exact copy; then, if ever your computer becomes slow or starts acting up, you can remove the defective hard drive and replace it with the fresh one in minutes - how good's that? 🙂
Then, when you have a little spare time, you can write over the hard drive that was acting up, with your fresh copy, therefore, always having a copy available should anything go wrong. Anyone with a bit money might like to have 2 or more spare duplicate drives.
Please note
that the backed up hard drive can only work on the computer model that it was copied from, as it contains the system software that manages that computers hardware and software.
Cheers,
Barry.