Hello Ann
(Wright)
,
As you know, in 1891, Rachel Middlemass was a widow, living in her home at Felton Village.
Living in with her, was her son, John George Middlemass, daughter-in-law, Janet Middlemass and grandchildren, Annie, Bartie and Henrietta Middlemass.
Between 1891 and 1899, John George Middlemass, along with his wife and children moved out of his motherís home.
In 1899, Rachel Middlemass died at her sonís residence, at No.16, Ninth Avenue, Seaton.
The Morpeth Herald (11, February 1899), shows:
Ann, I expect Rachel became ill, while at Felton, so moved in with her son at Heaton, to be cared for.
Green door below is No.16, Ninth Avenue, Seaton, Newcastle: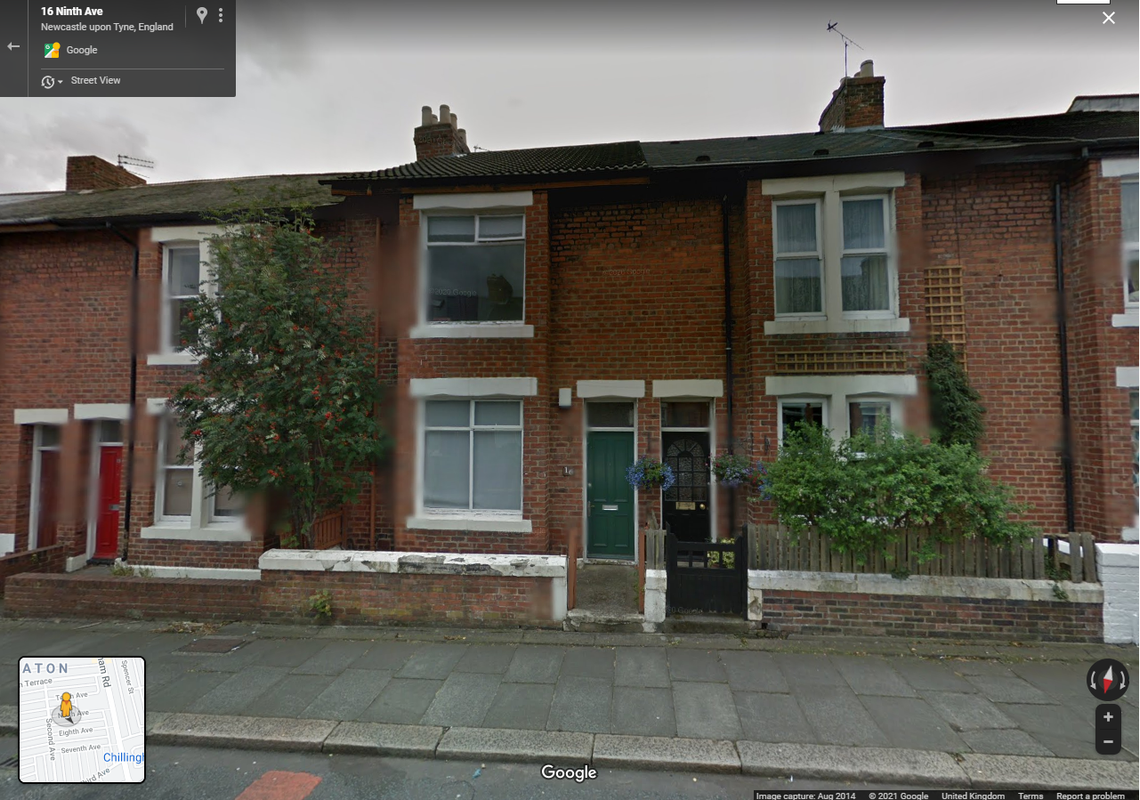 Cheers,
Barry.
Re: 16 Ninth street Heaton
Posted by Ann Wright on February 8, 2021, 15:47:01
Iíve located my 3x grandmas will. Rachael
(Wharrier)
Middlemass who came from Felton. In reading her will it states she died at the above address in 1899.
Iím wondering if the original house is still standing and wondering why she would have been in Heaton when she had a home in Felton.
Is there any lists in the archives to whom this house belonged to are perhaps rented it .
Thank you