I was sent this Pic that was on Face Book
Posted by N44 on July 28, 2019, 12:15 pm
Edited by board administrator July 28, 2019, 4:06 pm
My son saw this photo on Facebook, with my relative Kathleen Power on it at the front.For many years she lived on Victoria Rd West-John St corner, and in later life Durham Court.Her husband was Tom Power a local Chiropodist.
I recognised Mrs Joyce 1st left , who lived down Parliament St area and ran trips abroad. I also recognised Lena Fionda.Is that John Mills's mother on the right?????. I think its probably a group from the Catholic Womens Guild.
Names wanted please and decade if possible.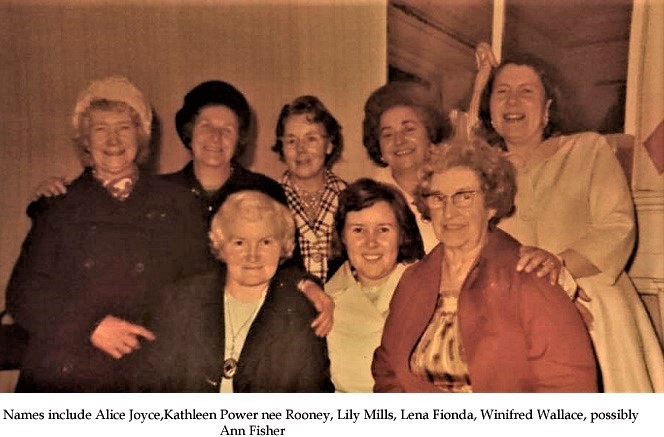 ---