Re: Station Hotel Pelaw built
Posted by Barry Cram on October 3, 2019, 1:20 pm, in reply to "Station Hotel Pelaw built"
Edited by administrator Admin3 October 3, 2019, 1:21 pm
Hello Ken,

Welcome to the Hebburn Message Board.

Looking at maps, I see that that pub is not shown on the 1892-1914 map, yet it is shown on the 1916-17 map: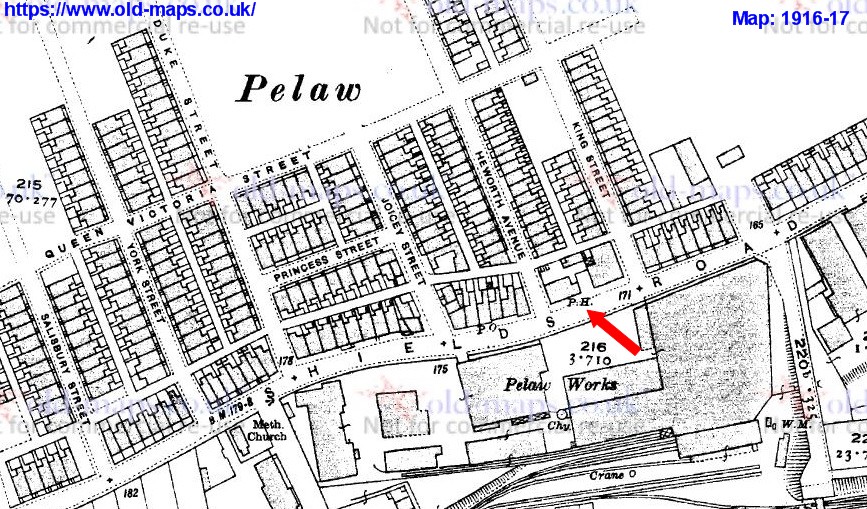 If the maps are accurate, then we can safely say that the building was erected about 1915.

Cheers,
Barry.

---