Re: Today's Header: The New Aqua-Slide Being Built, at Hebburn Baths, 1987...
Posted by Barry Cram on October 26, 2019, 1:31 pm, in reply to "Re: Today's Header: The New Aqua-Slide Being Built, at Hebburn Baths, 1987..."
Edited by administrator Admin3 October 26, 2019, 4:48 pm
Hello Norman,

That's an interesting story about the fields being ploughed to prevent enemy planes landing.

In the 40s and early 50s, Freddie Culline's fairground used to set up on a field which later became Palmer Crescent. When the Crescent was built, in the 50s, the fair moved to empty land, in the pic, across from Clegwell School.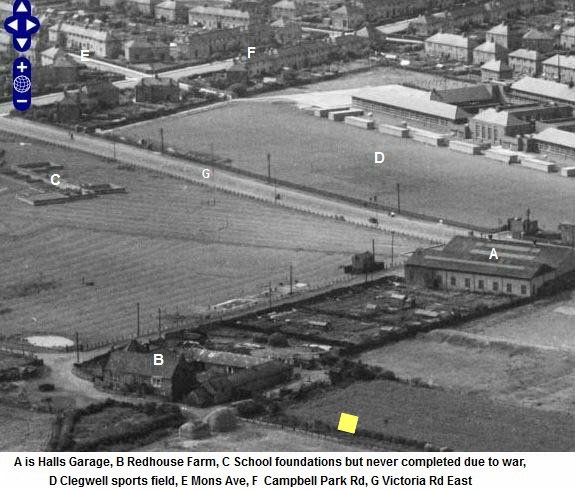 In 1952, my parents moved into the newly-built Nevilles Cross Road, which had the address 'Campbell Park'.
My mother told me that there were cows from the farm at the bottom of the garden when they moved in, and that there were no paths, just mud to walk on.

Mother put my sister (a new baby) into the garden in her pram at the back of the house for some fresh air, and, shortly afterwards when checking on her, found a large chicken from the farm scratching at her face and the bairn taking a fit... the bairn died a few months later and my mother never fully recovered from it.
At the time, it might have been classed as an act of God... an unfortunate, unforeseeable event.

Living so close to the unfinished school foundations, I remember walking precariously on them as a boy, and I believe they were there until the swimming baths and Civic Centre were built there in about 1967.

Barry.


---