Today;s header: The Waugh brothers...
Posted by Barry Cram on November 5, 2019, 6:11 am
Edited by administrator Admin3 November 6, 2019, 9:14 pm
There were seven brothers, Alex, John, Matt, George, Joe, Andrew and Thomas, and a sister Jane. They lived at Dunston Street, Hebburn at one time.
Alex had the stall at the Grainger Market, Newcastle which was later taken over by his brother Andrew, and then it passed to Andrew's daughter Edna.
Alex, John, Matt, George and Joe were the Strongmen - physical culture and body builders. Joe later became a Lay Preacher at Hartlepool.
The Waugh brothers were very famous, and even won 'The Strongest Family in The World Competition', which was shown on the front cover of the 1918 'Health and Strength' magazine.
They performed all over the country, but mostly loved to perform at the Old Hebburn Theatre, where the picture below is believed to have been taken - hopefully someone will be able to verify this.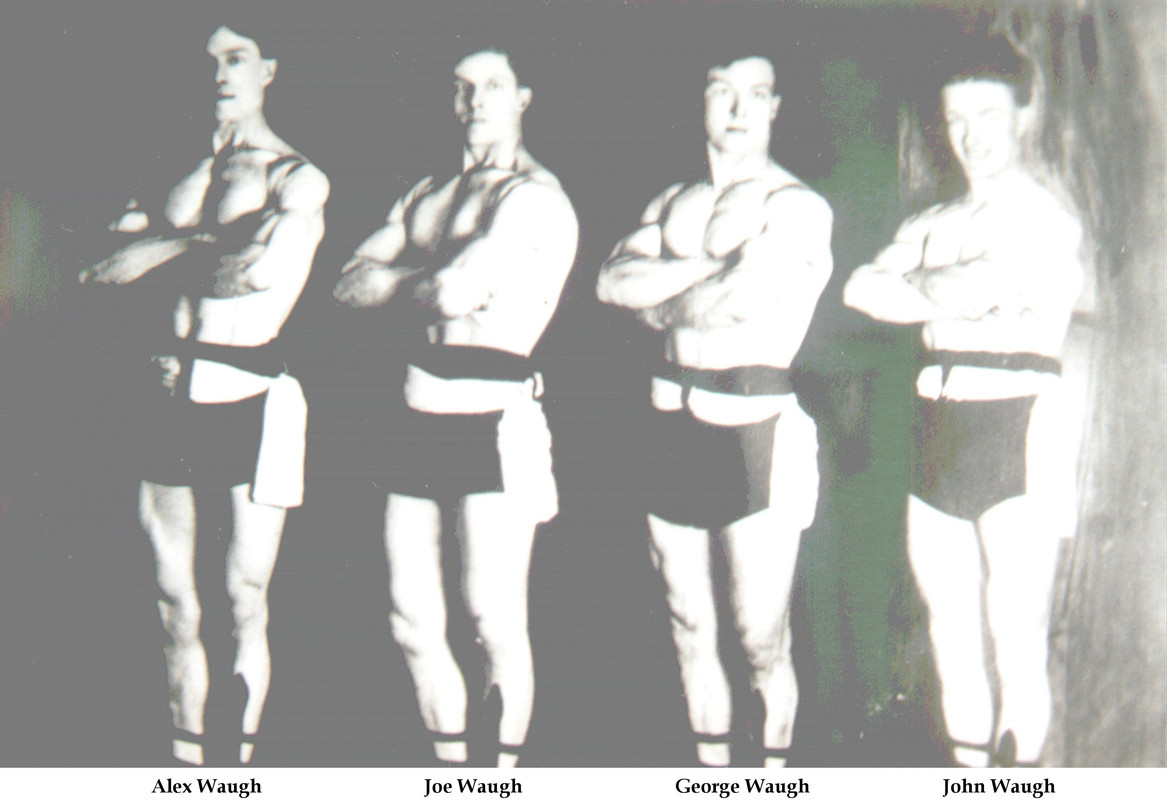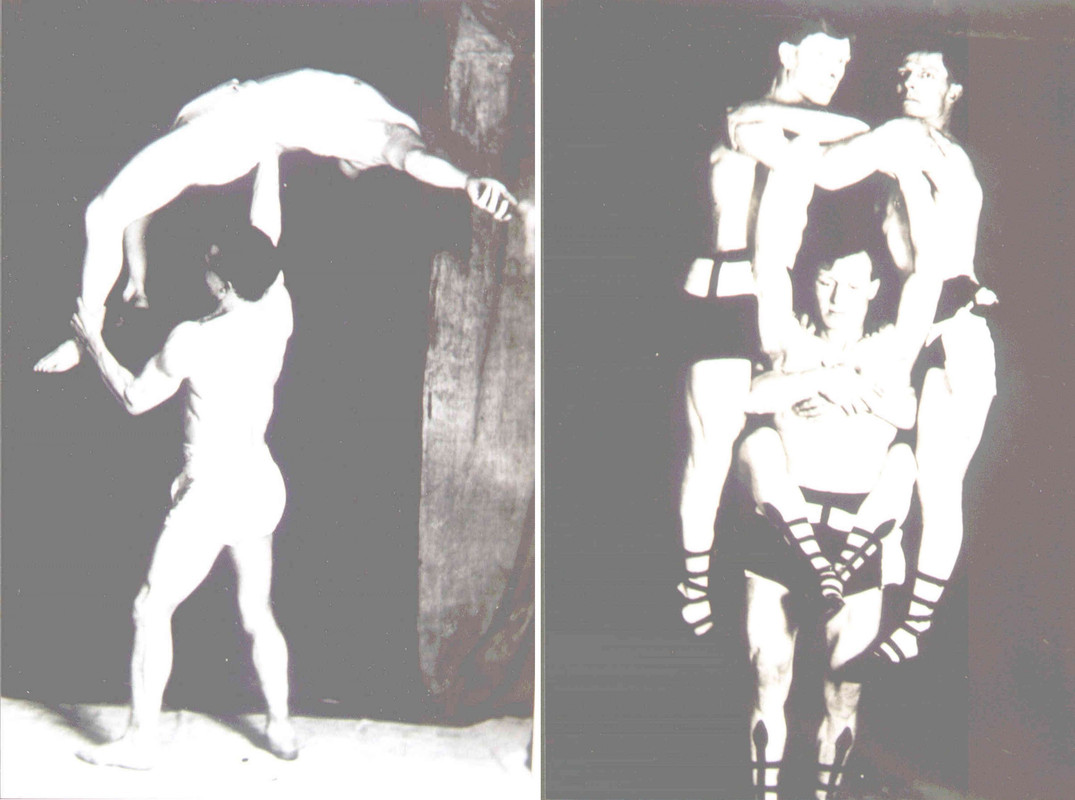 ---