Dodd's Hall...
Posted by BJC on November 22, 2019, 9:49 am, in reply to "Re: where is this location"
Hello Norman,

Here is some information on Dodd's Hall, Jonadab, Bill Quay: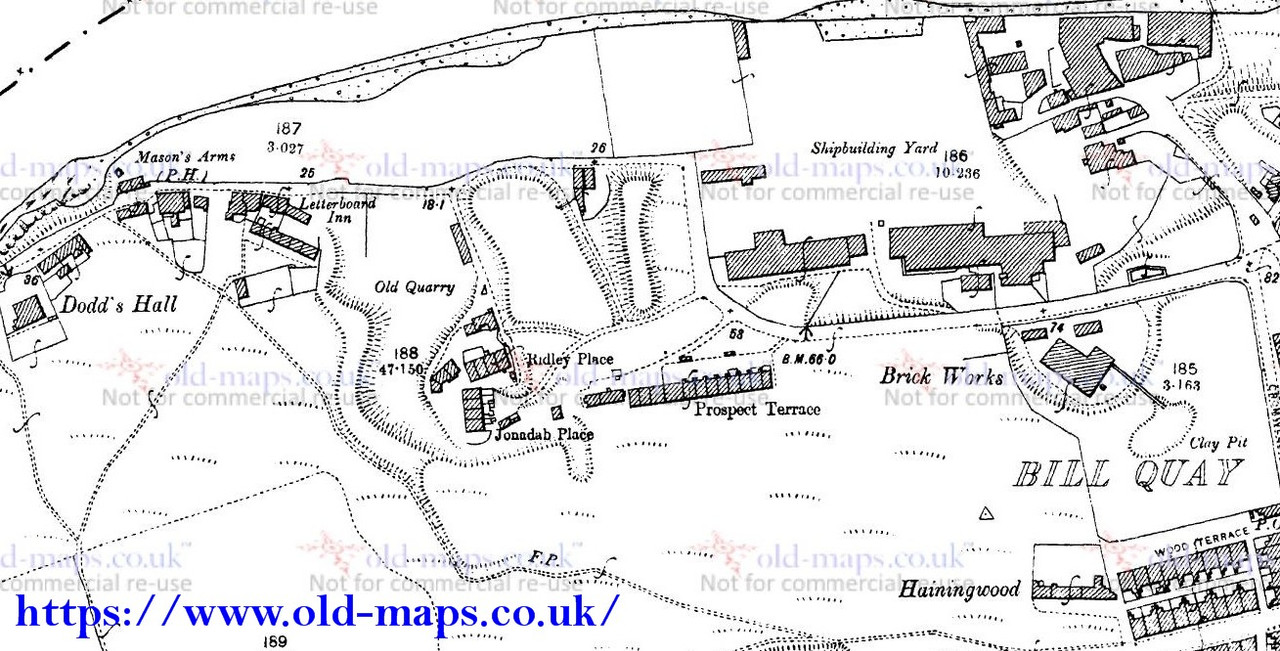 "The large house to the right is Jonadab Place, a tenement built about 1845 for teetotal tenants. The tenement had three storeys, housing at least 16 tenants. It stood at the bottom of the Cat Dene, near the Bottle Works in Bill Quay. The builder of Jonadab was reputedly James Whitfield, a blacksmith. A letter to the Felling Gazette, in May 1887, recalled that he was a man of property who had once been addicted to drinking, but had become teetotal. He had attributed his rise in fortune to his later total abstinence. He named the block of dwellings 'Jonadab' in honour of the son of Rechab, a Biblical character who had commanded "..drink no wine" (JEREMIAH: 35: 6). The Rechabites were a teetotal organisation. At the top left of the picture can be seen Prospect Terrace. The high banks around it are mostly chemical refuse heaps called 'TANK', a remnant of the industrial past. The tenement had gone by 1919 but is still remembered today in the name 'Jonadab Street' in Pelaw."

Cheers,
Barry.
---