A snowy King St in the Trolley Bus days
Posted by Norman Dunn on December 17, 2019, 9:51 am
Merry Christmas and a Happy New Year to all the lovely people who visit my message board, which is now three years old.
I love this photo of King St. Those buses were 100% electric supplied by the power lines above, so no horrible diesel fumes.I remember standing in Worswick St awaiting a bus to Hebburn,and the diesel fumes were overpowering.
A little story about those Trolley bus wires.
During WW2 a German Bomber was shot down over Shields and the crew parachuted out. One of them ended up caught in the live Trolley Bus electricity lines.In Hospital as the young man lay dying,crying for his mother, the Nurse took his mother's place comforting him.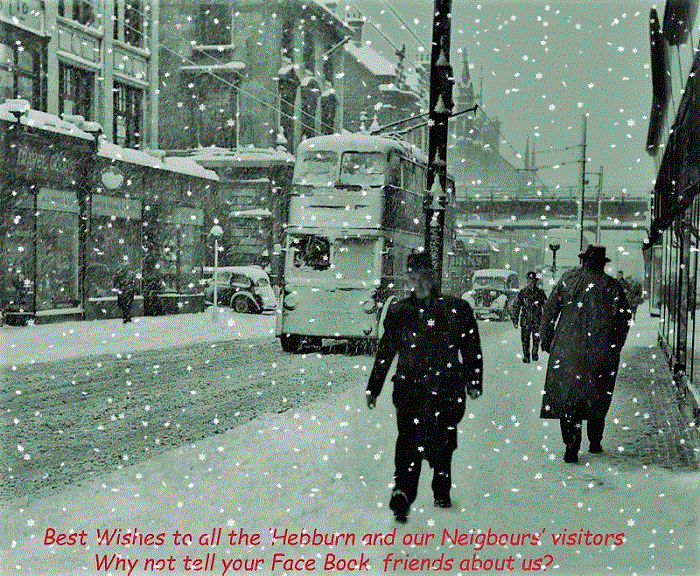 ---