Hebburn mystery - part 2...
Posted by BJC on December 27, 2019, 8:22 am
Part 2.

Stan was a man of his word, and placed a post on the Hebburn message board, uploading the name from the parchments, and asking if anyone knew anything about him.

Lilian Flack, one of the senior regulars on the message board, is well loved and well-known for her incredibly powerful, long-reaching memory. She is an invaluable asset to the message board and often clears up puzzles for us using her vast store of far-reaching local knowledge. She replied to Stan's post.
"Hello Stan, when I was a very little girl, I remember that my grandfather used to mention a very wealthy man of that name, that visited one of the farms in Hebburn, in the late 1870s – my grandfather remembered him because, as a little lad, the wealthy man gave him a very generous half sovereign, just for showing him the way to the home of Mr. George Edmunds. I'm not sure, but I think he might have been a writer or a collector of some kind.

Norman Dunn, the message board owner, asked administrator, BJC, the board's amateur genealogist, if he could try to trace the mystery man, and find anything about him. Within the hour, BJC replied back to Norman, on the board, with the news that the wealthy gentleman was indeed - as Lilian had said earlier - a writer and collector. BJC also found that the gentleman was a Dutchman named Mozes, and had travelled the world in search of 'all things interesting and unique', for his museum, and had written books on the subject, along with local histories of certain towns especially those holding strange stories that he personally found interesting and unique. BJC conjectured that Mozes likely visited George Edmunds, at Hebburn, as George had a story or an object that was of great interest to him; BJC speculates that it might have been something that George brought back from his time in India: a piece of information he remembers, or even an actual physical object.

Don Scott (Ex RAF and military buff), another senior and well-respected regular on the message board, also replied to Stan's post.
"BJC, it just so happens that during the Indian Mutiny, George Edmunds fought in 27 battles and was able to relate thrilling tales of the horrors and cruelties of that time. He was at Cawnpore and Delhi. George stated that General Sir Havelock Allan (b.1795, Bishopwearmouth, Sunderland, Durham – d.1857, Lucknow, India), took a great interest in him, and he was at the bedside of that gallant soldier when he died… did the General pass any interesting information on to George?
General Sir Havelock Allan started off studying law, but left that and joined the army, where he studied military history and the art of war, reading extensively all the standard works and acquiring a good acquaintance with the theory of war… he became very experienced, and served with distinction, quickly moving up the ranks, excelling as a military tactician. In the days of sabres, lances and horses, every soldier's life depended very much on the military experience of those leaders at the top, and in the 1870s, this was still so… therefore, if George Edmunds - an experienced soldier - was privy to this vital information, then it would have been invaluable to the generals and to the country as a whole, and no doubt, Mozes, as a writer/collector, would have been interested."

Stan Wears, after scrutinising the vellum manuscript over and over for two days, decided to go back to St Aloysius church to see the priest.
Stan and the priest stood facing each other in the presbytery room, as the light poured in through the four large, bare windows of the window case.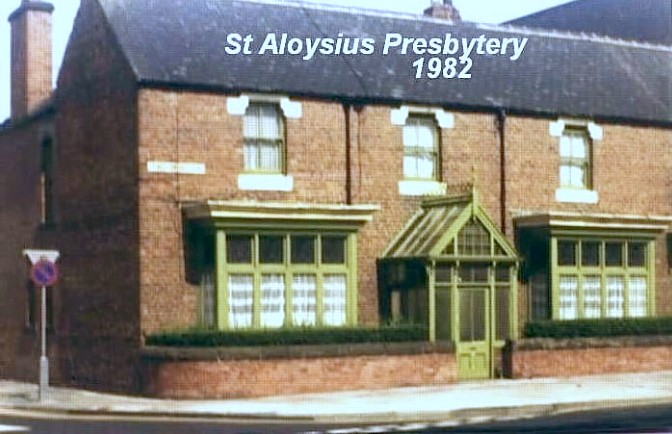 "Hello Stan… take a seat. As you've come back to see me so early, I'm wondering if you might have some nice information to divulge."
"I certainly do," said Stan, making himself comfortable in a chair across from the priest.
"It has come to light that the author of this early history of Hebburn, was a Dutch collector and historian named Mozes; he gave a copy of the history to a local man, George Edmunds - apparently, in exchange for some information of extreme importance, which we think was vital military tactics, that George had gleaned from a friend, one General Sir Havelock Allan."
"What does it contain… this history?"
"I've typed out this transcription of the original for you to read," said Stan, handing over a handful of sheets, "which will in time be added to my final report."
"That's quite a tome, which I will read later," said the priest, taking the history from Stan and gently placing it down on the sideboard beside his teacup, "in the meanwhile, could you please break it down for me?"
"Most certainly. As you will read later, the history of Hebburn is a rich and interesting one, though the main thing we're concerned with here at the moment is the connection between Mozes and your church building. Mozes's main objective was to elicit important information from George Edmunds – which he did. Although his mission was now over, he decided to tarry a while in Hebburn, as he had become deeply interested in the local history, and, being a writer, recorded all the facts he could by writing them down on vellum."
"Why didn't he use paper?"
"He states on one of the pages that vellum is a much sturdier and long-lasting medium than paper, and as a collector, that is an advantage."
"Oh, I see; but what about his connection to this church?"
"He mentions this in his story," said Stan, pointing to the pile of paper on the sideboard. "Mozes was a stickler for facts, and often went back to places to make precise updates to his histories. Sometime, he kept in touch with areas by letter and had corresponded with George Edmunds in this way for several decades. When George told Mozes about the imminent building of a new Catholic church in Hebburn, Mozes arranged to come and stay with George. While here, he was out-and-about almost every day, updating his copy of the local records, writing down anything and everything that had changed since his last visit."
"That's wonderful news and I must tell you that you have me intrigued, Stan! If I wasn't so busy, I'd start reading now," said the priest, looking at the pile of papers and pressing his lips together like a man sorely tempted.
"We still have twenty-five minutes, so I'll try to explain the crux of the issue within that time, as I don't want to go down in history as tempting a priest away from his Godly work!" Stan smiled.
"Good man, Stan" Said the priest with a smile, "Bless you."
Stan leaned over from his chair, placing his empty teacup onto the saucer on the table beside him with a clink. "Well, I try to be - good, that is - at all times," he said, whimsically, turning with a quick sideways glance towards the priest. "Anyway, where was I… oh, yes, Mozes and the church. We know that the church was built with the help of many volunteers, and that many local companies gave freely of their time and their wares.
"It is now obvious that as a rich man, Mozes obtained access to the church, by offering to pay for some important building materials, and secretly had the rooms built below ground as his private archives, with a most up-to-date air ventilation. While searching the records, there were some building materials for which I cannot find the donators, and I now suspect that the reason for that is, that Mozes paid for them anonymously, letting some builders take the credit, to keep them quiet."
"But how did he gain access to the church, and find his way underground once the clergymen were living here? Is there another secret door?"
"I hope you don't mind me saying, but there are some things that, I, as an architectural ecclesiologist am not allowed to divulge to anyone, as they're classified."
"Oh, I think I'm beginning to see. Do you mean the MOD?"
Stan sat quietly resolute, not giving any indication of an answer.
"Oh, Stan, I'm so sorry for pressing you on this… it's just my curiosity running away with me… and here's me, a man that knows too well the heavy burden that holding confidences can sometimes bring… please forgive me."
Stan nodded, "Thank you for understanding."
The priest glanced at the clock, "But, one other thing, Stan," he then pointed to the floor, "what happened to the objects from the subterranean archive? They're clearly not there now."
"When Mozes felt it was time to go home, he had the entire archive shipped to his private residence in Denmark. But he did leave something behind... something very intriguing!"
"What did he leave behind that so intrigues you, Stan?"
"Mozes left behind an unsolved mystery!"

---