Cuthbert St kids 1953 photo
Posted by Norman Dunn on January 14, 2020, 6:43 pm
This photo was taken at the Coronation Party in Cuthbert St 1953, on the block between Caledonian St and McIntyre St.
I can name some of the children as I'm on it as well my little sister Marian,
Then there is Norman Kennedy, Harry Rickard, Colin McAllister, John & Michael Storey, Ann Burnett, Doreen Nicholson,Robert Nicholson, Muriel Storey.
I recognise lots more but cant put names to them.
The photo is in poor condition so if anyone sees themselves on it and has a better quality copy I'd love a copy.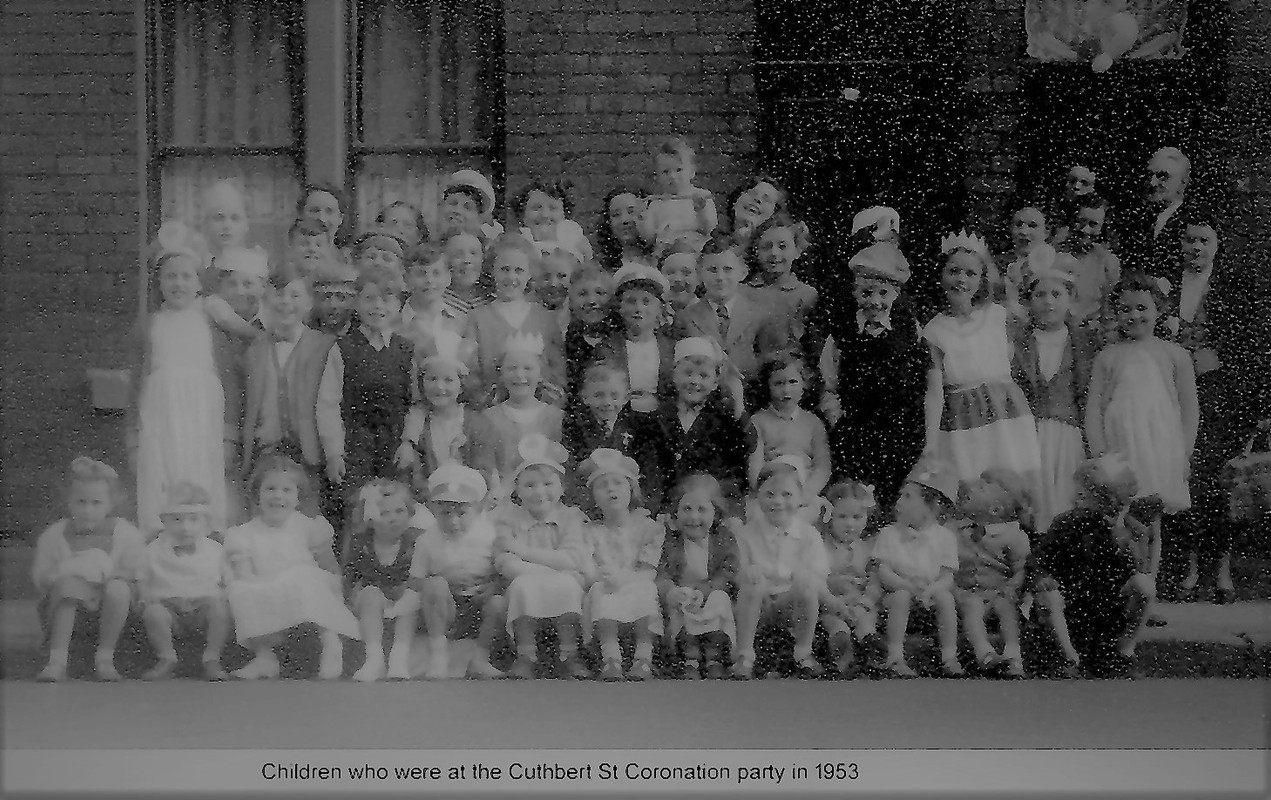 ---