Re: Lap Top help wanted please
Posted by BJC on February 23, 2020, 4:36 pm, in reply to "Lap Top help wanted please"
Hello George,

I don't know what e-mail you are using.
I use Mozilla Thunderbird for my e-mails, and since I updated it last year, my text size and fonts have a mind of their own, though, as far as I know, people are receiving them normally.

I can make 2 suggestions:

1. Switch your laptop off for a few minutes, then switch it back on to see if that solves the problem.

2. While your e-mail programme is open, go to 'Tools', then 'Options', then click on 'Composition' (Green arrow), which, if you're using Mozilla Thunderbird, should show you the following page: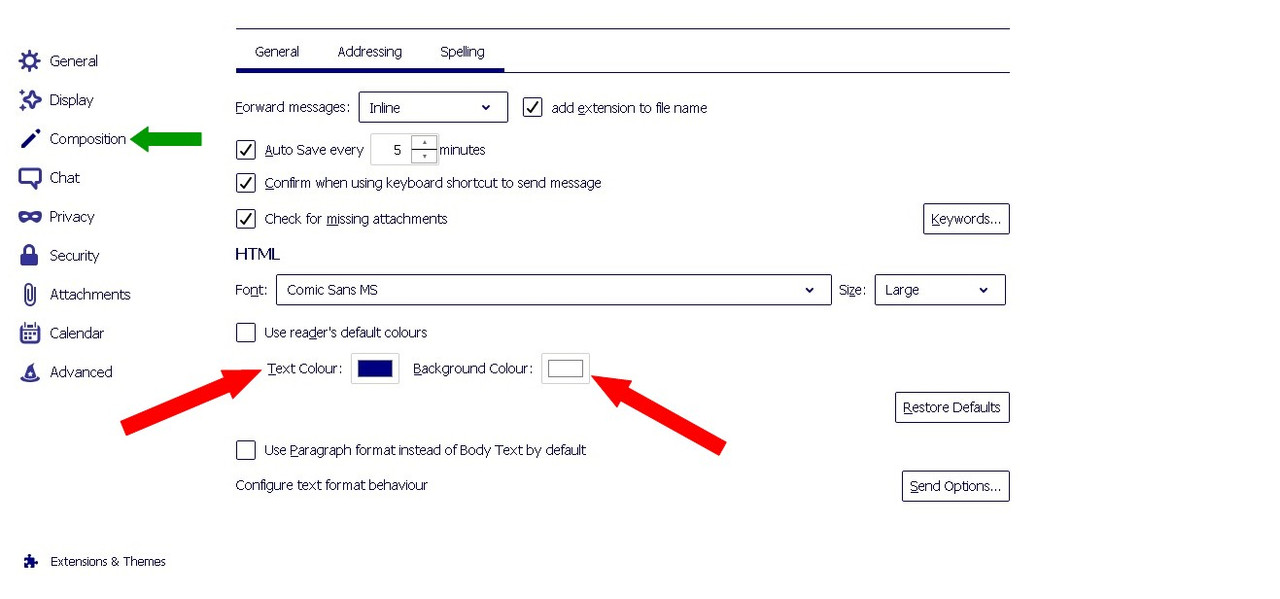 Chech to see what the 'Text Colour' and 'Background Colour' are showing - if not what you expected, then change them.

If you're using a different e-mail account, fixing it shouldn't be too different from the methods used above.

Cheers,
Barry.
---