Re: The Hebburn Seal
Posted by BJC on March 5, 2020, 7:19 am, in reply to "Re: The Hebburn Seal"
Hello Don,

I love that you tested the seal with both ink and wax – brilliant! Thank you for that.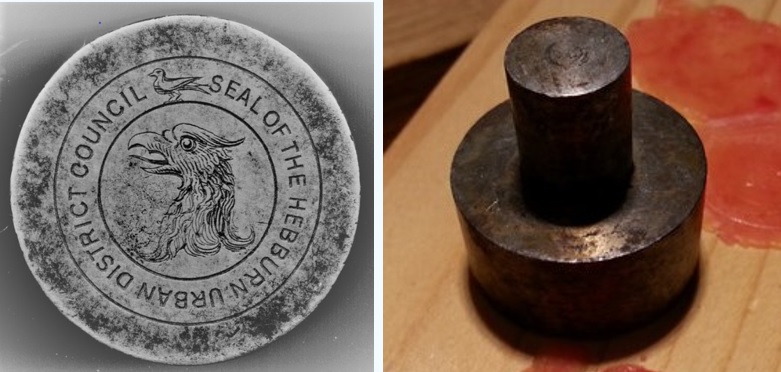 Because of your experiments, I looked further into this puzzle and found that your seal (images above), fitted into a hand-operated, engraved steel intaglio seal embossing stamp [just as you said it might], which would have been used [again, as you said it might] at the Council Offices to emboss envelopes, and header paper, etc.
Some regulars will likely have documents at home with this council logo embossed onto them – it would be nice to see evidence.




It looks like the embossing machine below has been quickly adapted and set up to press out plastic or metal tokens, used in shops (shepherds), as milk tokens or even coal miners' identity tags, etc.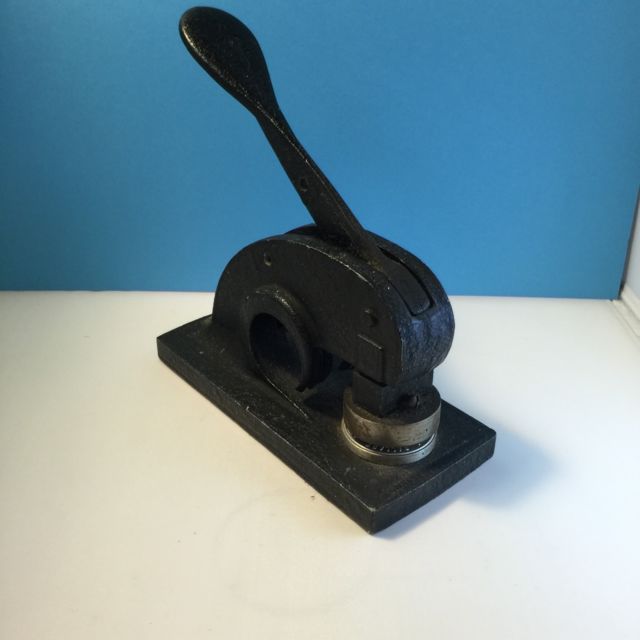 Cheers,
Barry.
---