Fire in Hebburn woodyard...
Posted by BJC on March 17, 2020, 6:00 am
Edited by administrator Admin3 March 17, 2020, 6:04 am
The following image (c.1981), shows one of a few fires that took place over the years at Thubron's Woodyard, near St Aloysius RC Infant School, Hebburn.

The tall chimney was part of the communal heating for Wilson Court Flats, on School Street.
The bus is in Argyle Street.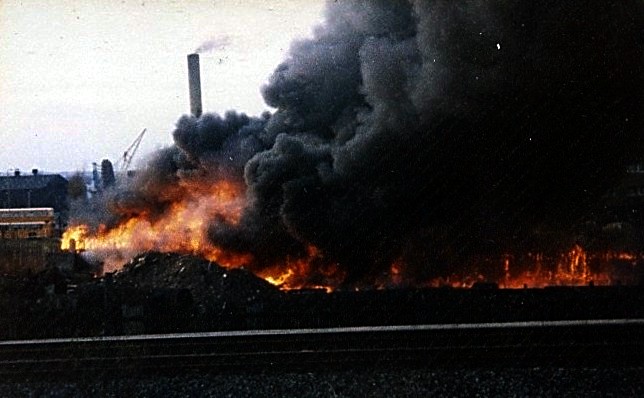 Cheers,
Barry.


---