Re: The 2 NASA pilots waiting to launch
Posted by James Goring on May 28, 2020, 8:10 am, in reply to "The 2 NASA pilots waiting to launch "
Edited by administrator Admin1 May 28, 2020, 9:07 am
Although Wednesday's mission had been canceled, NASA and SpaceX will try again on Saturday.
SpaceX has never taken people to space before. Its Crew Dragon is a gumdrop-shaped capsule is an upgraded version of SpaceX's original Dragon capsule, which has been used many times to carry cargo, but not people, to the space station.
Crew Dragon has space for up to seven people but will have only four seats for NASA missions. If this launch succeeds, it will ferry four astronauts to the space station later in the year.

NASA astronauts Robert L. Behnken, right, and Douglas G. Hurley, on their way to Pad 39-A at the Kennedy Space Center on Wednesday.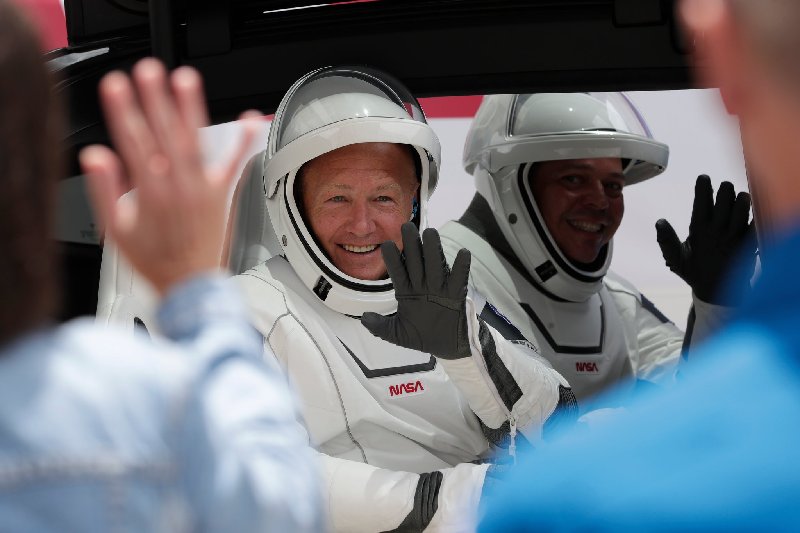 ---