Julia Tompkins. Can anyone help?
Posted by Barry Cram on July 21, 2020, 10:50 am
I'm looking for a photograph - if one exists - of my great-great-grandmother, Julia Tompkins, and need help contacting relatives that might have one. In 1939, Julia was living with her daughter and son-in-law, Eleanor & Surtees Hall, at 4, Holystone Street, Hebburn, above Danby's fruit shop, across from St Cuthberts Church, on Argyle Street (map below).

Julia Tompkins died in 1940, aged 95. My late dad remembered his great-grandmother, Julia, well, as he was 17 when she died, and he told me some stories that she used to tell.

If there are any Tompkins family reading this, that are related to Julia, and have a photograph of her, I would love to hear from you. Or, if any regulars know any Tompkins related to Julia, could you please pass this message on to them?

I am hoping, with much confidence that one of Julia's descendants has a photograph of her to share with me – seeing a photograph of Julia would more than make my day!


Cheers,
barrycram@hotmail.co.uk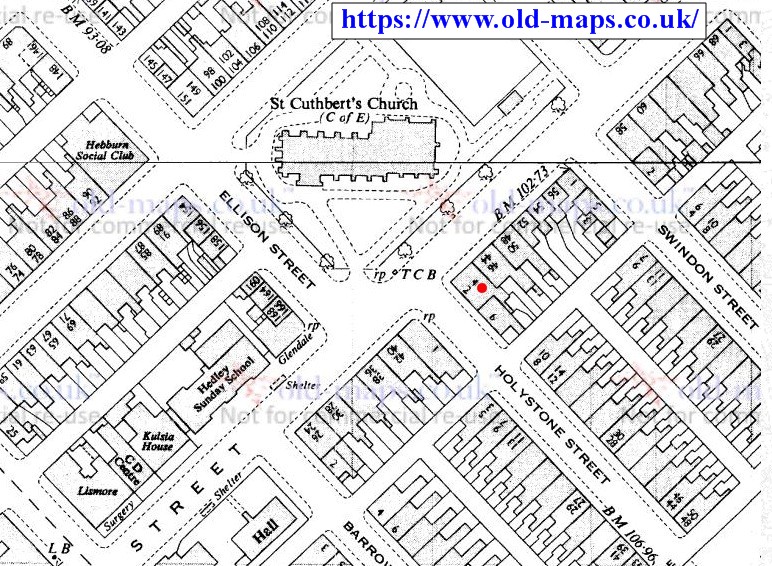 ---