Just for funů
Posted by Barry Cram on August 19, 2020, 8:54 pm
If this works and you would like to see more, I might do a half dozen of these.

The following piece of photograph is from an image posted on the board in the past; puzzle over the tantalising piece, and see if you can guess what the whole picture is and which regular posted it. If you cannot work it out, I will post more and more of the picture until it is fully revealed: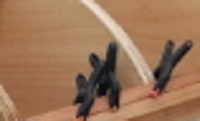 Cheers and good luck,

Barry.
---