Re: Names wanted from the 1950s
Posted by James Goring on September 9, 2020, 12:56 pm, in reply to "Names wanted from the 1950s"
Edited by administrator Admin1 September 9, 2020, 2:16 pm
I Sailed with a Mcgarry in 1970s from Marr Rd
he was a Steward on the 'Ria Jean 'McMurtry' (Photo) Can't remember his first name.
The Ship was owned by Common Bros Newcastle.
& Carried Paper Pulp.
I took this in Newcastle New Brunswick
He would've been on Board Then..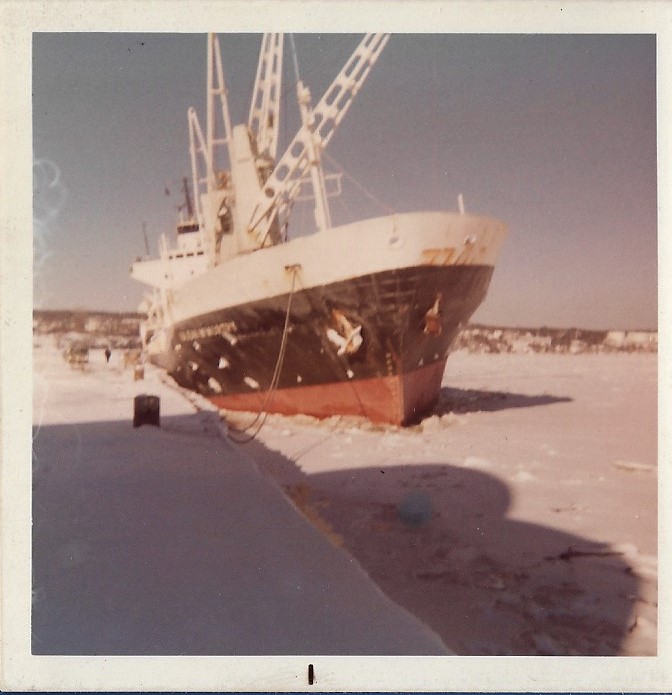 ---