Re: Brother Alex
Posted by Barry Cram on November 21, 2020, 7:10 pm, in reply to "Brother Alex "
Hello Elizabeth (Tindle),

Thank you for letting us know that your brother - our good friend of decades - Alex (Baker), is in hospital, though doing well. If you can, please let him know that we on the message board, all miss him and send him our warmth and good wishes.

Iím sorry to hear that Lydia has lost her husband Jack, and that she is now in a home.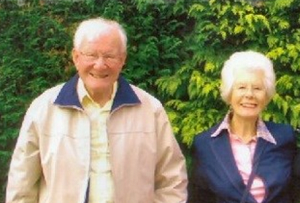 Alex Baker and sister, Lydia Cooper, nee Baker.

Condolences to the family.
Barry.
---