Re: What Hebburn Team is this
Posted by BJC on January 8, 2021, 7:18 am, in reply to "What Hebburn Team is this"
Edited by administrator Admin3 January 8, 2021, 11:49 am
Hello Norman (Dunn),

It's impressive how our shipping aficionado, Peter Cook, named the mystery football team like that.

The following pic (from your collection) shows Reyrolle AFC players and management along with their names:




If my ability at facial recognition can be trusted, then the numbers given to persons on the image above, tally with persons with corresponding numbers on the following images - in other words, the names and numbers shown on the following images are my guess work, as I think they look like persons on the image above: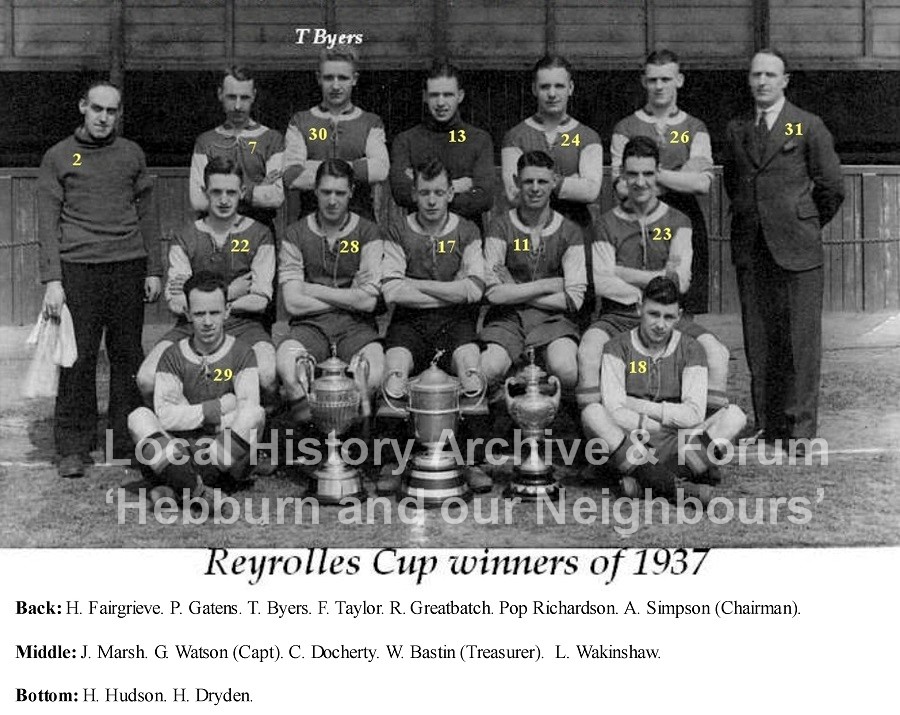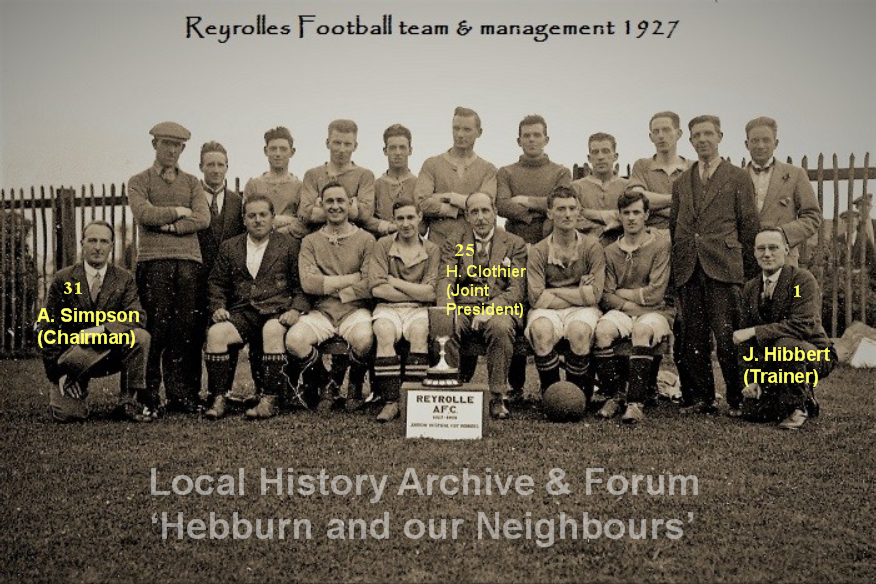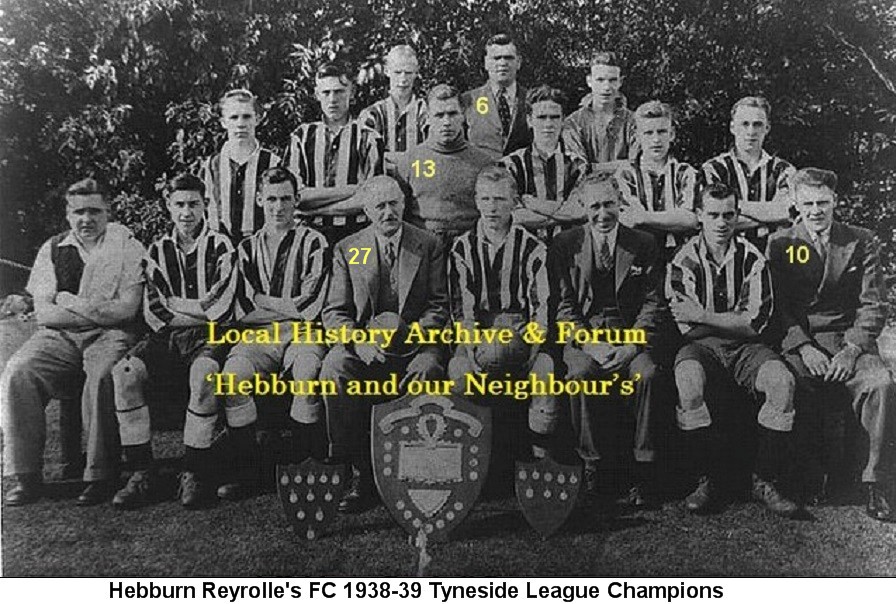 The 1st pic is dated 1935-36. The last pic is dated 1938-39, yet, there is a full set of medals on both small shields in 1935-36, but 3 medals are missing in 1938-39 - is the chronology of the photographs correct?

Cheers,
Barry.



---