Re: The Adult School 1908
Posted by BJC on January 9, 2021, 1:01 am, in reply to "The Adult School 1908"
The Adult School programme consisted of moral and spiritual culture, as well as breadth and diversity of an educational and social programme, which included such things as lectures, bible study, sport, athletics, entertainment and pastimes; this was mainly to get men involved with and take an interest in the local community, by giving them a place where they could find comradeship and fellowship without the need for public houses.

It's likely that the Adult School was located in the Newtown School; also, that the pic was taken at the Newtown School, because of the slope/border near the lower wall, and because the bricked/plastered-up windows in each of the following Newtown School images look the same: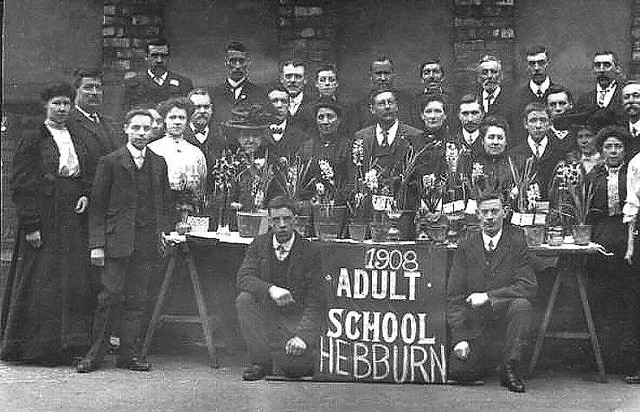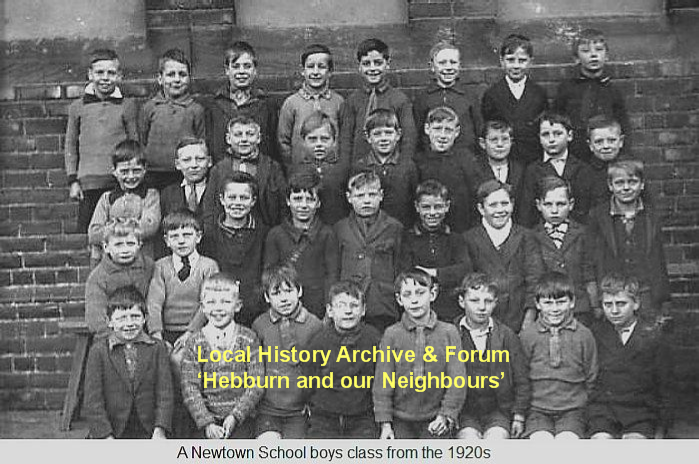 Jarrow Express. 6th October 1905.
Copyright - British Library Board.

HEBBURN ADULT SCHOOL.
The adult school movement is making great progress in Hebburn.
Though opened in temporary premises in February last with twenty members, the, the school has now thirty-two scholars on the register. On Wednesday night new premises were opened in Station Road, the opening ceremony being performed by William E. Beck, of South Shields, President of the Tyne and Weardale Adult School Union. The ceremony was preceded by a tea and followed by a concert in the Co-operative Hall.

Cheers,
Barry.

P. S. John (Shearer), I think it's likely a flower show.
---