Wednesday Header of St Aidans Church behind a popular Pub
Posted by Norman Dunn on May 11, 2022, 8:17:26
Edited by board administrator May 11, 2022, 12:13:45
I've been asked by James from the North East War Memorials Website if I had a photo of St Aidans Church and if I know what happened to the Memorial in the church. I didnt have a photo of the church and can't remember ever seeing it. The only help I could give him is this 1937 aerial view .'A' is what was called Dougies Tavern for a while on Blackett St.The next street along from 'B' was Nansen St.
The black building was where the coal trucks were emptied onto the conveyor belt that conveyed the coal down to the waiting Colliers at the Staiths.
The black covered in conveyor can be seen straddling Blackett St. If anyone has memories of the Church or what happened to the Memorial, let me know and I will pass it on.
PS That's the Lead Works across from the Royal Hotel and it was their dirt and dust that ended up on the Hotel and giving it the nickname 'The White Lead'.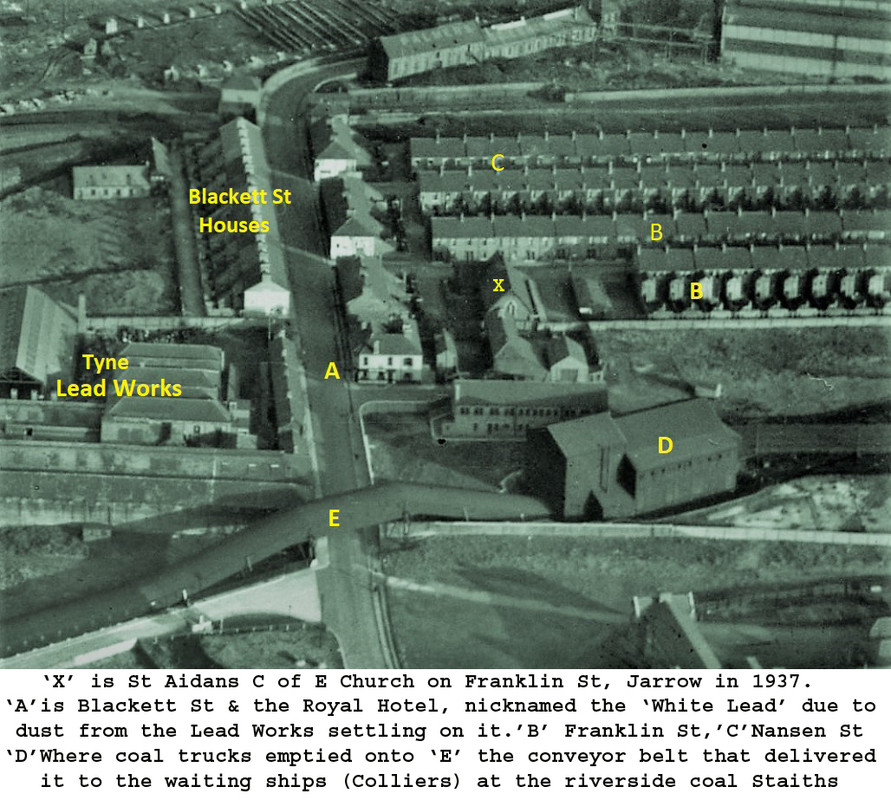 ---