Sunday's Header but who are these lads?
Posted by Norman Dunn on May 22, 2022, 8:50:06
This photo came to me many years ago from Stewart Anderson and was from his families collection.
I think these little lads might have lived in Hebburn Colliery area.
It shows what life was like in the early 1900s. No transistor radios, play stations, mobile phones for thos kids.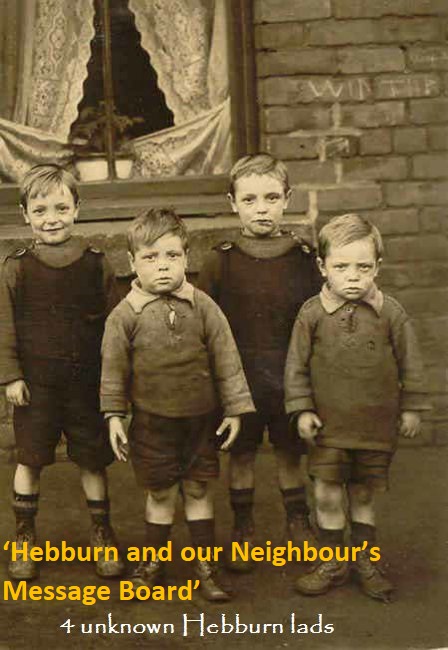 ---