Re: Photo from Bill Quay
Posted by Norman Dunn on July 19, 2022, 8:43:41, in reply to "Photo from Bill Quay"
Thanks Ian.
That's Walker Naval Yard across the river with one of our Aircraft Carriers tied up. It could be HMS Ark Royal or HMS Illustrious. Here is my clearer view of the ship, probably taken at the same time.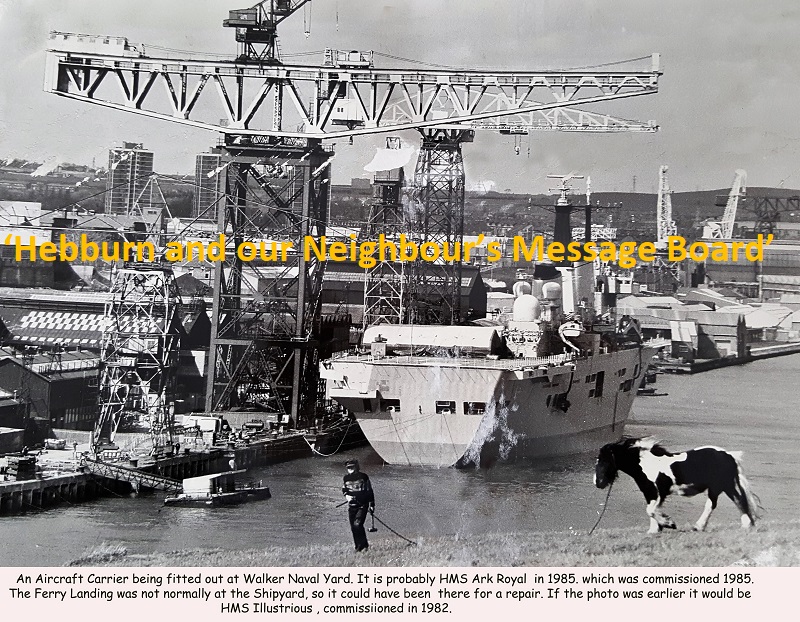 ---