Is your relative on this photo?
Posted by Norman Dunn on December 6, 2022, 14:37:05
I dont have a date for this photo, but it is possibly 1950s or 60s.The manager's wife is number '3' and nurse Gallagher '4'. Anone recognise the other ladies?

About 10 yrs ago I found John Rodger was a Cousin of my Granda John Rodger who died in 1947 & none of the family knew the Pyro manager was related.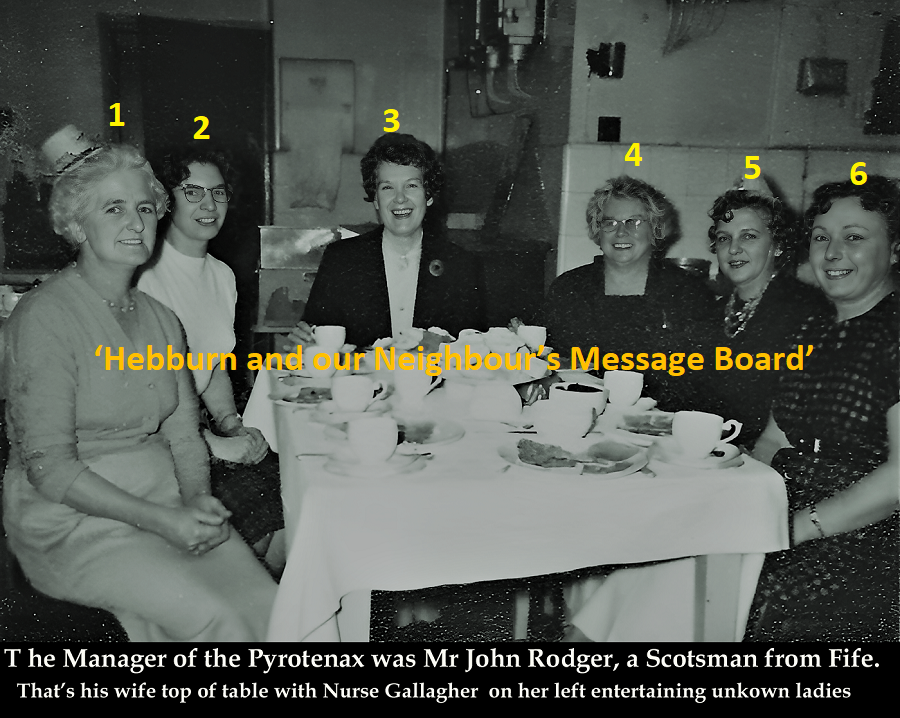 ---