Was this a Morganite or Palmers 'do' in the 1950's ???
Posted by Norman Dunn on January 27, 2023, 16:19:42
I borrowed this photo about 20 years ago from Mrs Nesbitt ('U' on the photo) . I remembered her as a very tall lady living in the next street to where I lived 1953 to 1969. Her husband is 'H' on the photo.
Hopefully someone will recognise a relative and know where the photon was taken. Mr Nesbitt worked at Palmers & she at the Morganite.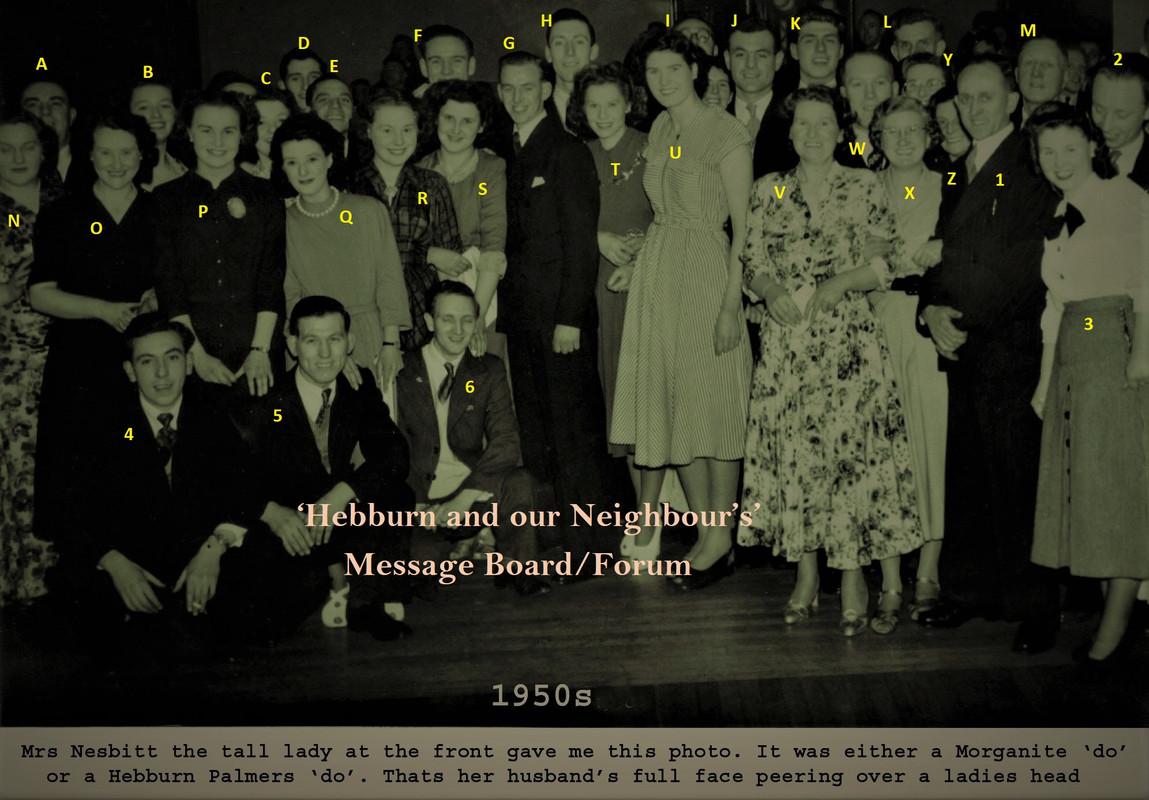 ---