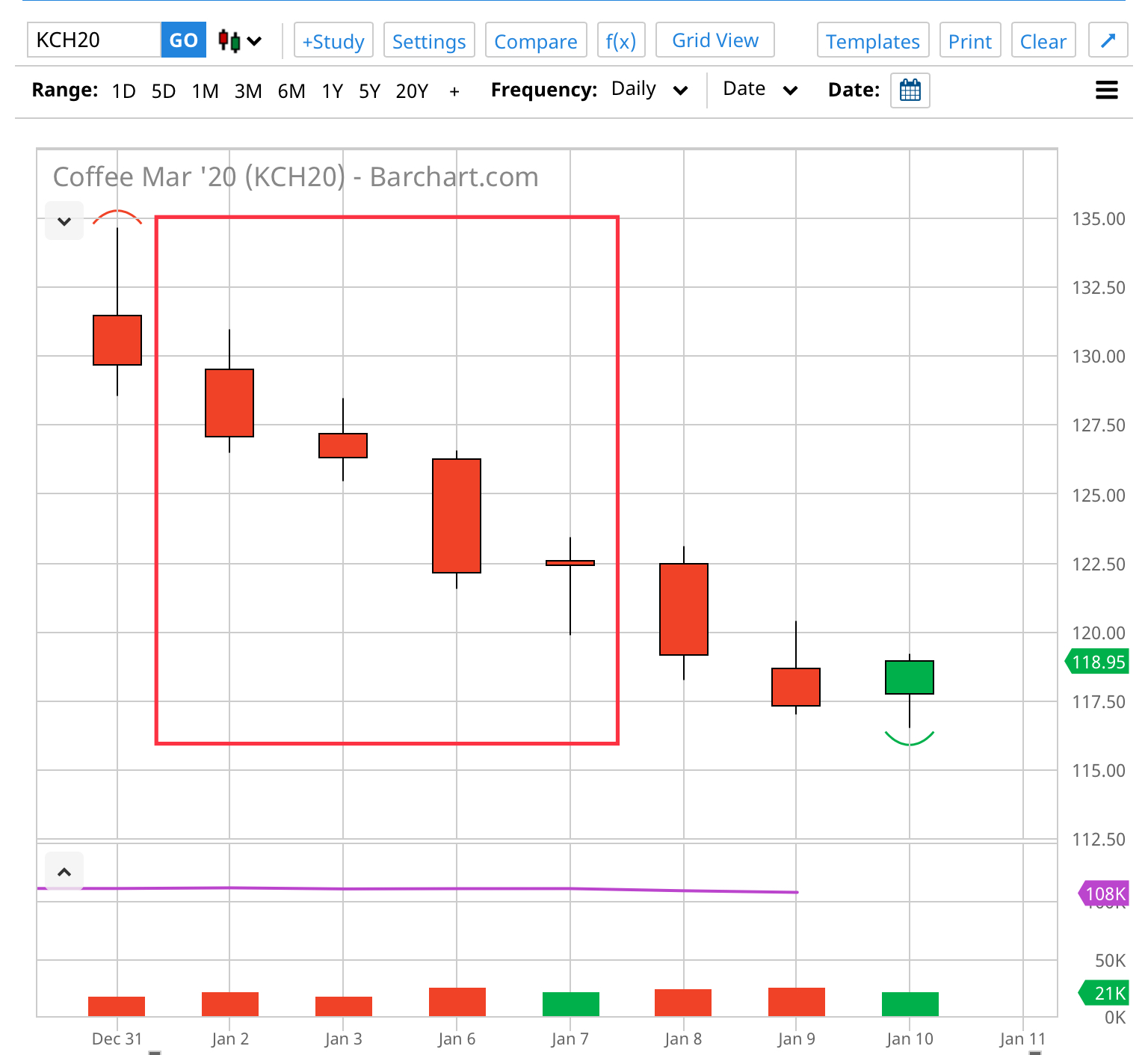 The market began at the highs and closed near the lows. It continued the skid that began during the previous COT period. Most of the outright activity is in March, as we know, and the monthís OI changed by only -108 lots, signifying the addition of new contracts and the reduction of older contracts.
Commercials show liquidation on both sides which is likely spreads. What is shown as short covering by commercials is overstated by 360 lots. The reason is that the CFTC accidentally overstated the commercial sales last week and so the correction is shown in the current report. Still, they managed to cover some shorts. Other sectors who liquidated were swap dealers and managed money who mostly sold longs. The new positions were put on by large traders who mostly sold shorts and small traders who mostly added longs. There are several observations that I think are worth making.
The buying that Index funds did as we saw several reports past, and were initiators of the move higher, remains in their portfolios. They have not liquidated and are likely to remain long for the long term. The weakness that we see in the market is a combination of managed money long selling and large trader new selling. Although there are production numbers estimated as high as 70mm bags, (ECOM reportedly), there is no massive liquidation evident. Forward selling is still present but to a much lesser degree than we saw at higher prices. Additional weakness is due to new managed money selling in Robusta. Coffee is still nevertheless a supply driven market even though consumption seems to be on the rise.
The macro picture seems to be turning positive as the US and China are making strides to reconcile and export countries are reacting positively as we see in their currencies. It is already evident that the investment community is increasing their long interest in coffee as we see in rebalancing and in the net long position of managed money.
The total OI change was up 7,210 lots while the COT shows an increase in spreads by around 7,000 lots by specs. Of course, we donít know what the composition is of buyers and sellers. As spreads weakened out to the SepDec itís easy to assume the specs sold spreads but with certified stocks increasing itís possible that market makers and commercials have been selling to specs. Not sure.
For now the outright market is under pressure with bearish fundamentals. But we have seen with the dramatic move higher that fundamentals are not the only factor. Whatever direction the market takes from this point, it remains a good trading market with charts the most useful tool.