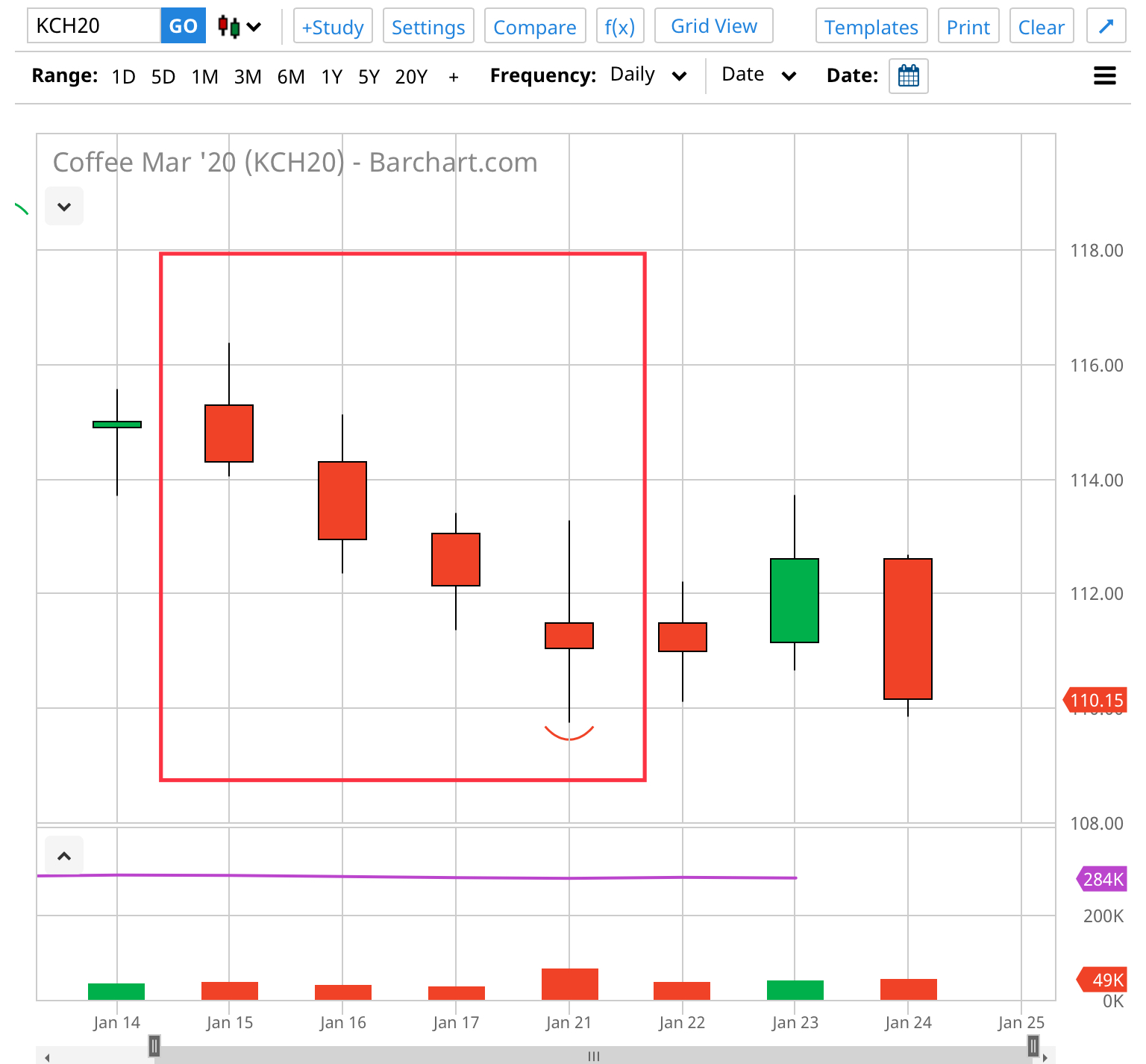 Prices again began at the highs and slid to the lows, continuing the pattern of several weeks past. But as we see in the chart, 110.00 is proving to be a solid support level. It maybe a temporary stop in a bearish market but the COT, only on its own, doesnít seem to support continued weakness.
In Robusta, shorts continued to add. In my view, RC funds are of a different character than many of the funds in KC. Momentum doesnít seem to be much of a motivator. I donít think that algos operate in RC. And so, they donít necessarily change strategy based on prices but more so based by fundamentals. If anyone has better insight, please share. The March ratio has been weak indicating a relatively stronger RC, more so than normal. The primary reason is the spread behavior. A great deal of CSOs traded as well as spreads. Looking at the COT, we see that managed money added around 3,500 lots of spreads. Funds are short 25,887 lots net which the will need to roll, or cover, at some point.
In KC, the long funds have the opposite position. During this COT period, funds did indeed sell longs but, as we look at the Index funds, new shorts were added. Also, the tremendous pressure that we saw was also as a result of swap dealers selling. Both index and swap dealers are not consistent like managed money. They were particular to this COT period only. Although we will continue to see pressure from funds, we will probably not have the added pressure from other sectors, except for origin that sells KC strength when combined with Real weakness. Even with the added pressure, it took 6,701 lots, net, to cause a negative net change of only 3.85c. On the other side we have commercials of course who buy weakness. We can credit, or blame, the rallies that we saw to large traders, evidently.
Spreads have been steady in March through July. As we see in the COT, total net spec longs are 78,221 lots. We donít know what part of this is March but likely the greater part of it. Roll season is a few days away. Sep spreads and forward have been relatively weak as the pressure from origin forward selling has subsided while consumer buying forwards has dominated.
So the bottom line for the COT, and market behavior, is bullish.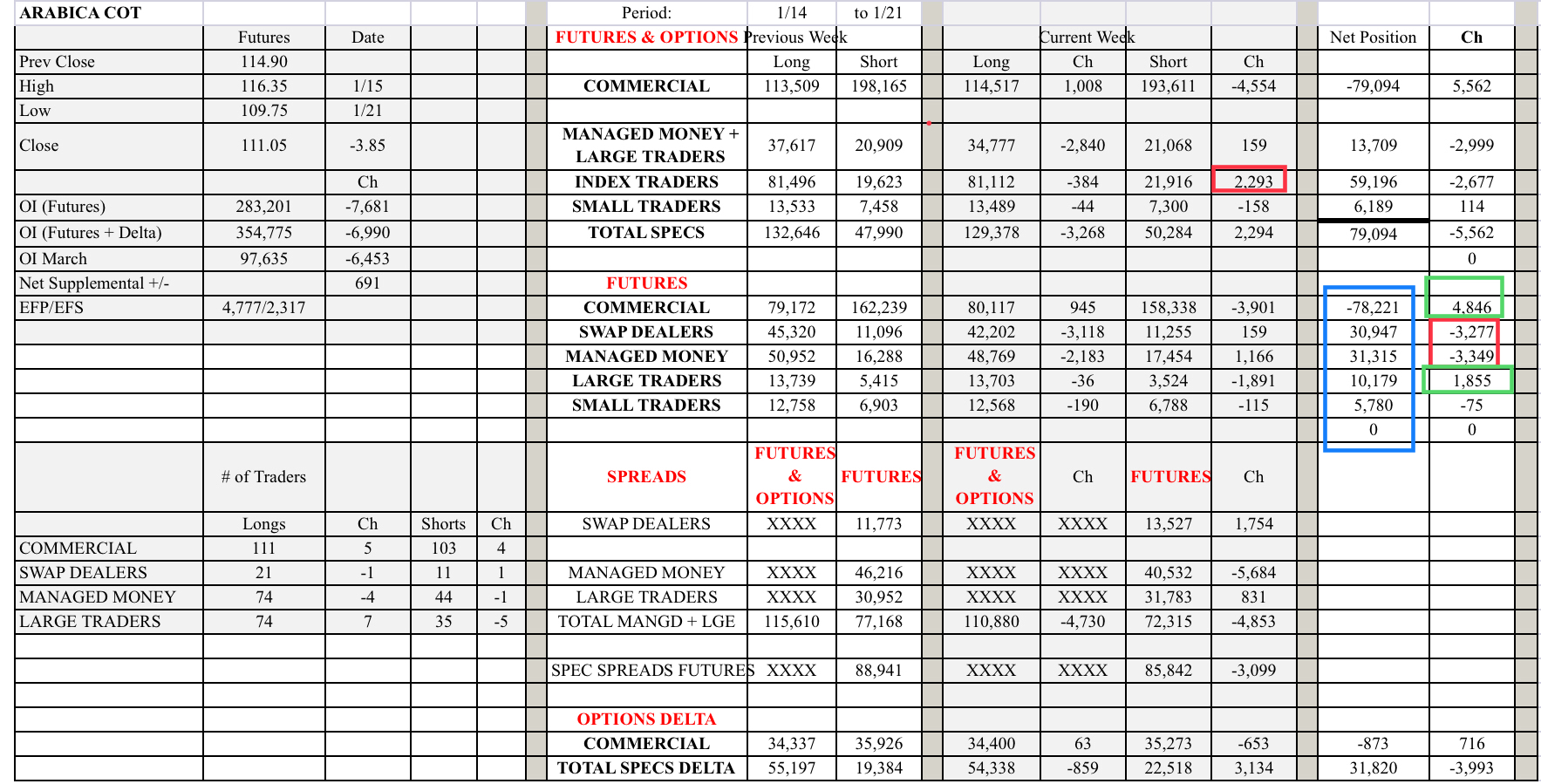 [/URL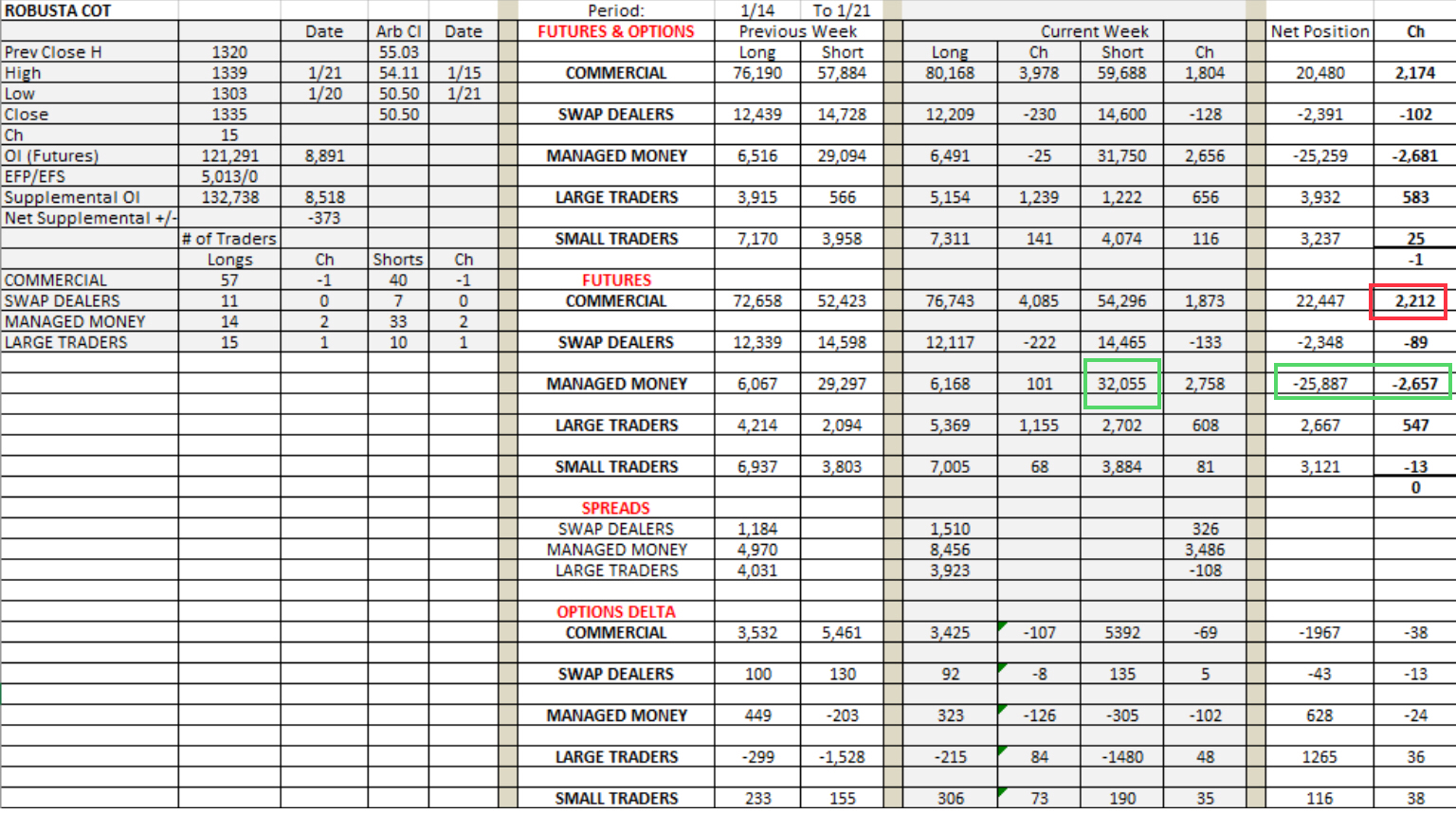 ]