URL=https://imgbox.com/Iv6q4Kiu]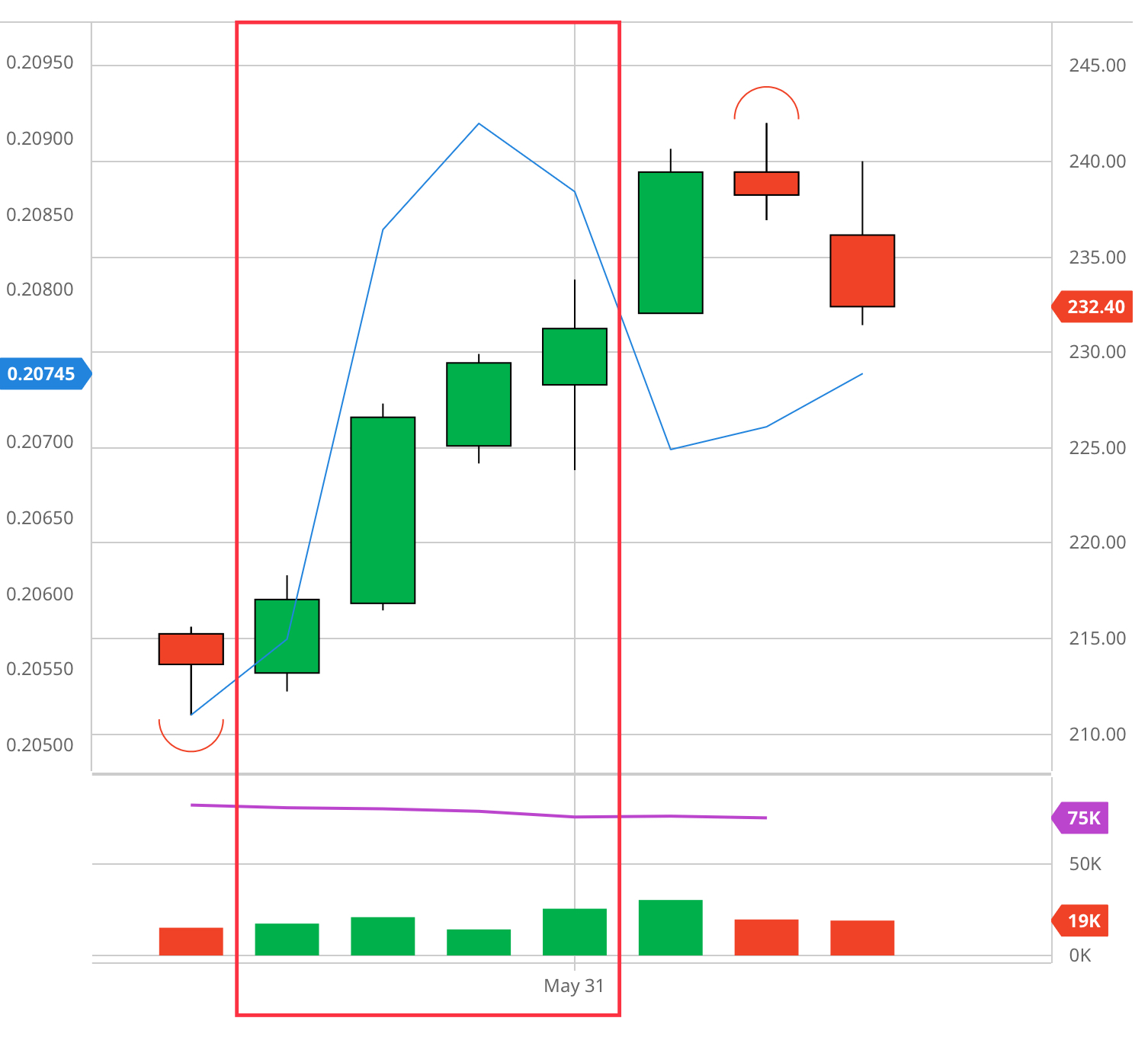 BLUE LINE = BRLUSD
The market had a 21.55c range from the lows, where it began, to the highs, where it ended, and registered a net change of a positive 17.60c. Commercials were big sellers in both markets. Swap dealers were also sellers in RC and Large Traders in KC, probably market makers who sold against option bought from commercials. The buyers were the spec sectors, including Index and Small Traders. Managed Money bought 9 new funds and covered 10.
The remainder of the week showed initial strength as prices extended their gains by 8.20c to 242.00. Selling by commercials intensified and weakness took control. The COT report on its own is bearish but, of course, fundamentals continue to be the major factor in the market. Shortages are present as shipping, high energy costs and the withdrawal of stocks continue. But for now it appears that the market has not completed its dip. The roll is reducing the N OI and the total OI after the COT report showed large increases in both markets. Option expiration is next week which may be a bearish factor as well.
Spreads continue to be steady but corrected on Friday. NU had moments of strength but ended at a discount.
URL=https://imgbox.com/2djg8q75]