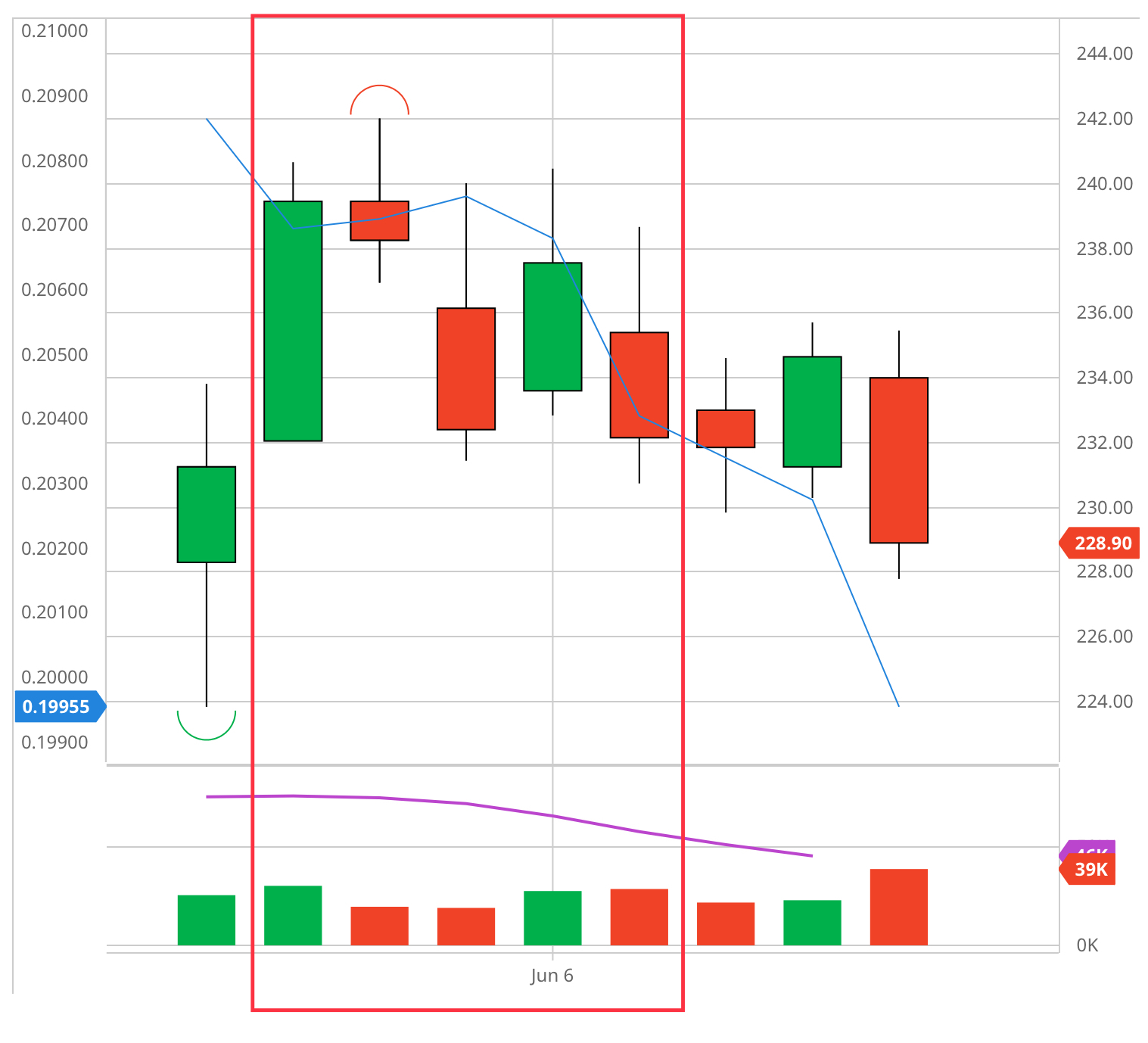 BLUE LINE = BRLUSD
The market continued its upward trend, making its high of 242.00 on the second day of the report. Attempts for prices to remain above 240.00 failed. Note the high volume per penny as the market moved higher, indicating strong buying by specs but equally strong resistance by commercials. Also note the drop in volume per penny as prices also dropped - a risk to keep in mind. Activity in both markets was identical, with the exception of Small Traders who bought aggressively in RC. Arabica was the subject of the roll and N option book squaring ahead of yesterday's expiration. The remainder of the week showed continued weakness as rallies failed, and, yesterday, we saw the market drop below the 230.00 support area. Whether the market will continue to ease or not will be evident as further option related liquidation diminishes. There are both bearish and bullish signs.
The number of long funds increased in both markets but they likely dropped in numbers during the days following the COT report. Among the buyers, were Index funds which may be considered as a friendly sign.
Spreads were very strong as the outright market rallied, except for NU which remained subject to N liquidation while the total OI increased. Yesterday, however, spreads dropped together with outright market as NU rallied in a 60 point range, closing at a slight premium. Of course, there is a relationship between the front spread value and the N OI which is considerably low relative to previous front months. Before yesterday's drop, it stood at 45.6k. Warehouse stocks continue to be withdrawn as shipping issues remain. There doesn't seem to be any forward hedging by either side that can impact spreads.
The direction of the market seems to be nebulous. Rallies are strong as drops are weak. Traders seem to be mostly on the sidelines with the exception of the funds who react to momentum and commercials who react to the funds. Production estimates are discounted, imo, and fertilizer costs may be mitigated by higher coffee prices. Although shipping is an issue there must be a backup of supply, no? The wild card is the weather as winter progresses.