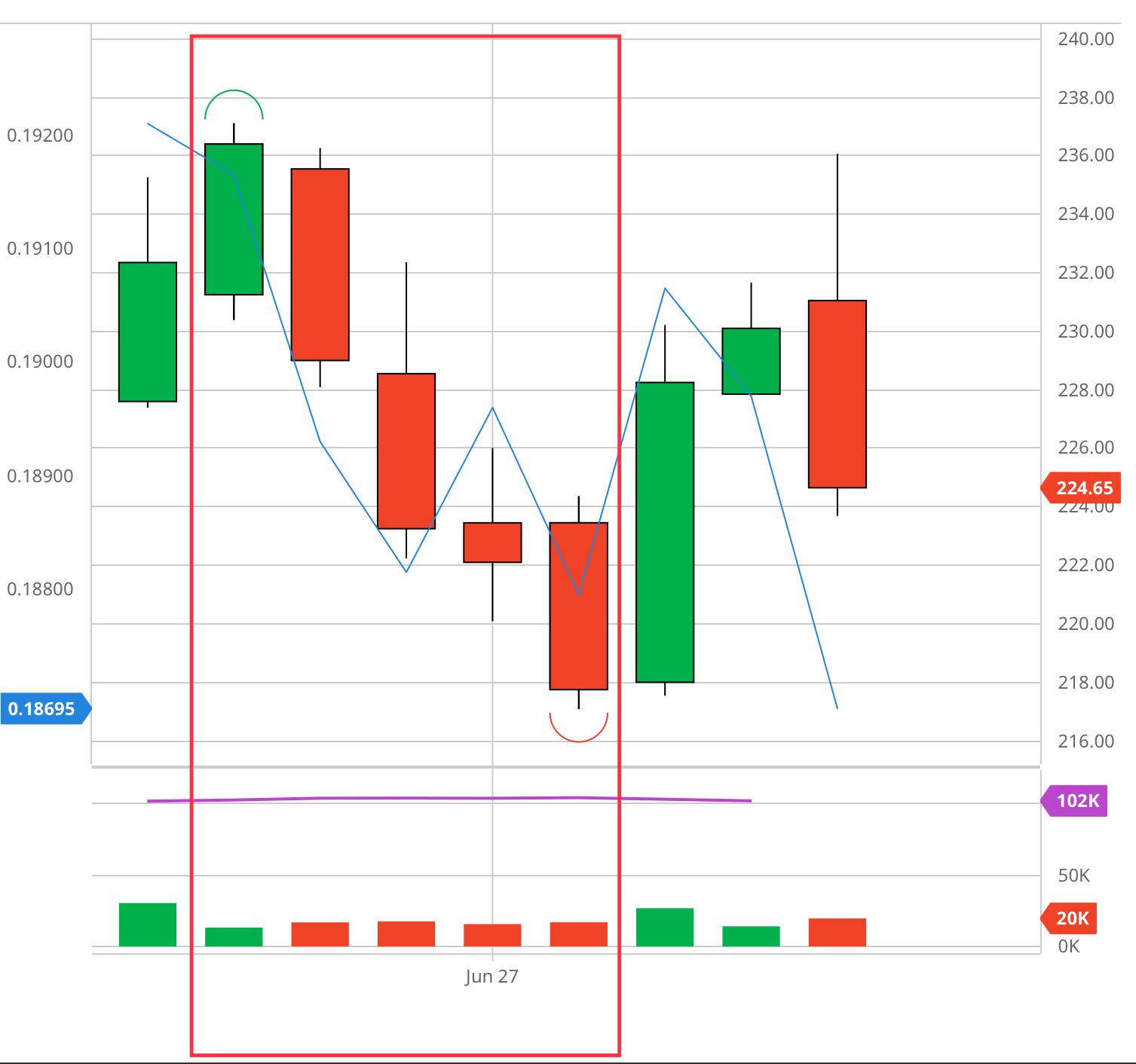 BLUE LINE = BRLUSD
During the COT period, as the percentage of outright trading increased, the volume itself remained in the teens, indicating that spreads are thinning out, thus becoming more volatile. Prices began at the highs in the outright market and ended at the lows registering a 20c range, in thin volume, and a net change from the previous COT of -14.60c. The days following the COT, the market showed great strength as it rallied 12.65c. On Thursday and Friday prices continued to rally as the market came close to last week's high but only to drop 12.35c on the first day of July as longs liquidated in preparation of the long weekend in the US. During the COT period, the primary buyers were of course commercials as the market dropped while funds sold. Note that Index funds sold longs during the drop.
Spreads are in center stage of the market. Warehouse stocks continue to be withdrawn, no notices have been issued for N. Still, spreads are being purchased by specs in anticipation of shortages. The performance of the NU is indeed significant but UZ also includes traders anticipating frost. So far the weather has been ideal. July 8, next week, is Q options expiration. Although it's a light OI relative to U, it is still a winter/frost month. U expires on August 12. Winter ends on September 22. Although UZ dropped sharply from its highs on Friday, it still closed steady. Implied volatility in U remains comparatively high and U has a high OI. After U option expiration in August, winter continues and the possibility of a rally may not be hindered by option hedging. We'll have to see what options will be added to the OI.
In spite of the volatility and the disconnect of futures and spreads, the market remains in a range as well depicted in Nagual's monthly chart. On Tuesday, funds will be sellers and commercials will be resting buyers.