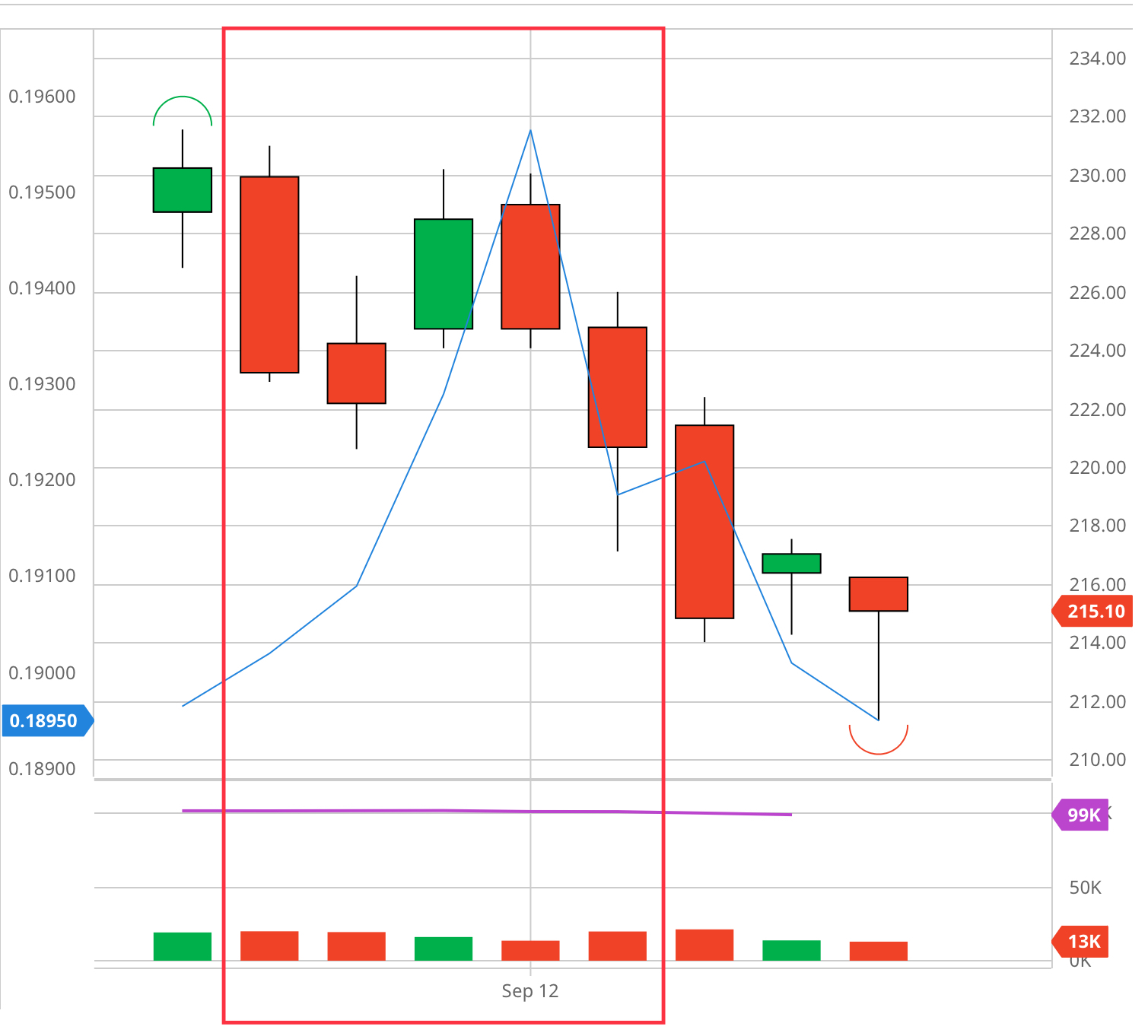 BLUE LINE = BRLUSD
The market began at the highs and ended at the lows, with occasional rallies, to continue its decline for the period following the COT report. The net result of the weakness, or the reason for it, was almost 6,000 liquidation sales by managed money. The buyers were new and mostly commercials. As a result, the Z OI remained about the same while the total increased, possibly because of spreads, and the delta position dropped by around 5.4k partially because of option spreads. In Robusta, the funds, which vary in strategy compared to Arabica, did not liquidate. But swap dealers did sell and likely on behalf of origin. It is my opinion that institutions do not operate in RC. I could be mistaken however.
Spreads continue to be steady in spite of the outright market weakness. The ZH which was initially weak but staged a comeback as traders continued to buy CSO call spreads with 56 calendar days left until Z option expiration. There was also buying of CSO in HK while forward spreads were weak. This setup may indicate the expectations by traders of increased supply in the horizon.
The market did trade at the low of the time period discussed but managed to slowly recover to almost unchanged. I repeat that it doesnít take much to move the market either way. It took just 6k lots to move the market 10c, approximately, for the COT period. Although outright volume ended on the last day at 60% of total, it still remained in the teens each day. The behavior of outright futures and spreads continues to tell me that there is sufficient global supply while certified stocks are decreasing.
Notices issued stand at 1,520 lots which is on the normal side. EFP activity was sufficient enough to indicate a flowing of coffee, in both markets. GCA stocks had a good increase. I and M Smith stated that the year began with 4mm bags carryover stocks. Who knows what stocks held in private hands is. The longs remain to be the speculative sector, (12 funds got out of their long positions). Still, the market hasnít had a sharp drop but a gradual one. Trade is buying weakness just as they sell strength. The consumer sector needs to certainly show itself in the forward months but they donít seem to be in a hurry, yet. There is no forward selling, indicating the lack of hedging in spite of the weak Real. But forward selling lost its appeal as forwards are at a discount to the front. Shipping issues may still be present but either way backed up supplies must be substantial. Fertilizer needs may still exist. It is an enigma of a market.