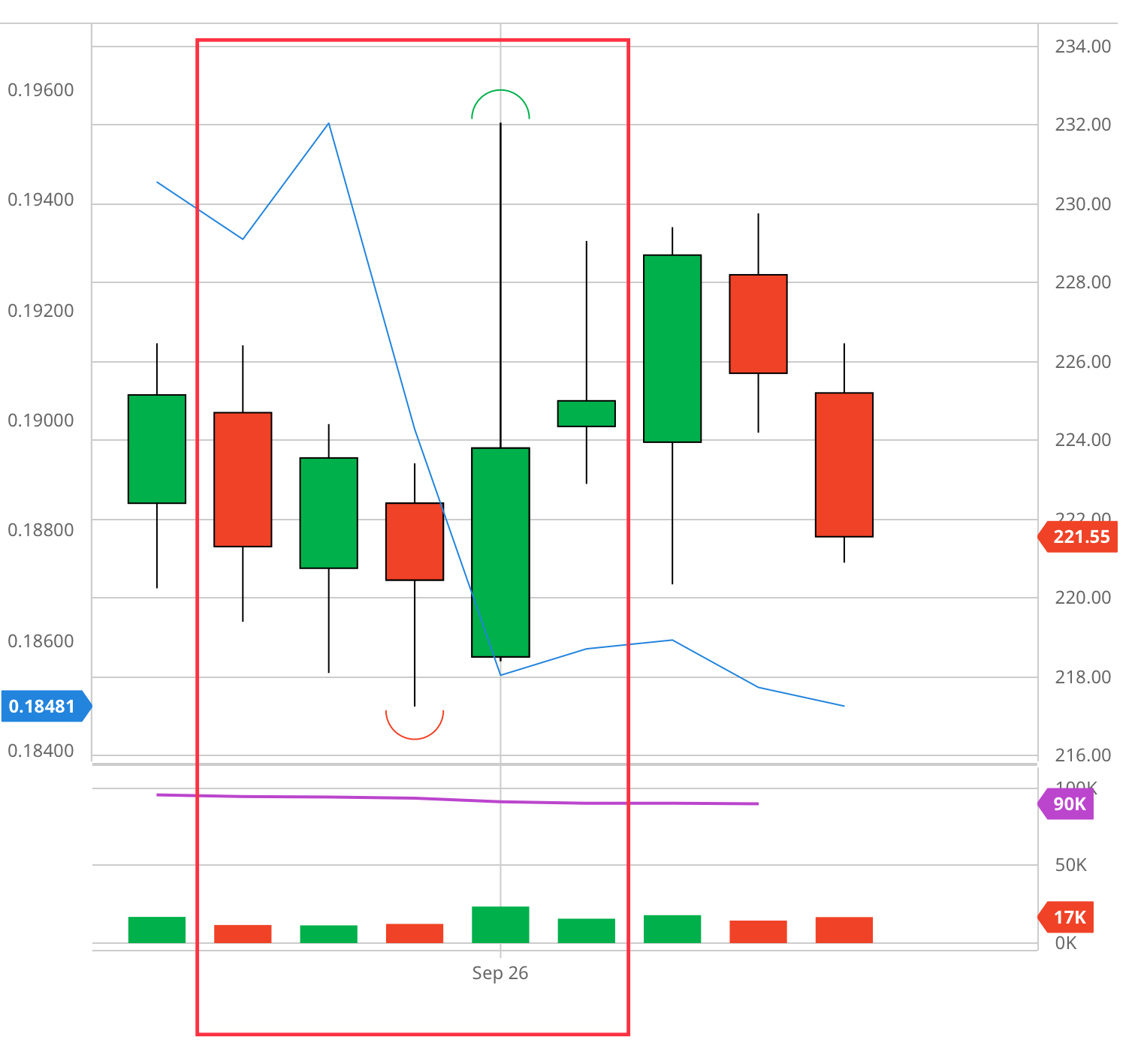 BLUE LINE = BRLUSD
The market began in the defensive but shot up almost 14c on Monday the 26th breaking the 230.00 level with a high of 232.05. However, it gave back 8.25c by the end of the day. The volume on this day was the highest of the week, but with the lowest average lots traded per each cent, possibly revealing the lack of resistance. The buyers were 9 new funds who went long almost 9k lots. Index funds participated as well as they covered shorts with almost 1,500 lots. Commercials, mostly, and large traders were the sellers.
In looking at the spreads, it appears that the strong buying of the funds gave the ZH spread the initial strength. Then, delta CSO shorts, those market makers that sold high strike spreads to trade and to specs, had to cover. Itís just a guess and difficult to confirm as the open interest shows a drop in Z and in the total.
The market is hard to diagnose. In the one hand itís bearish in the sense that commercials continue to sell strength to specs. On the other hand, the market doesnít seem to be collapsing. Warehouse stocks keep dropping and the ZH is reflecting this but the remaining spreads are not. ZH closed at 9.00c, a penny higher than the close of the COT period. What will happen when stocks go to zero. Some think that it will be the end of coffee supplies, but it may only be the end of the ICE coffee market. Is it a correlation or coincidence that outright volume is dropping together with certified stocks?