The Economic Scene
The central bankers of Brazil and Russia are coming under pressure from their political masters.
Brazil's President Luiz Inacio Lula da Silva on Monday stepped up his criticism of current monetary policy, calling it an "embarrassment."
He argues that prices have been surging because of supply-chain issues, which the central bank cannot address with higher interest rates. "There is no justification" for the 13.75% benchmark, he said.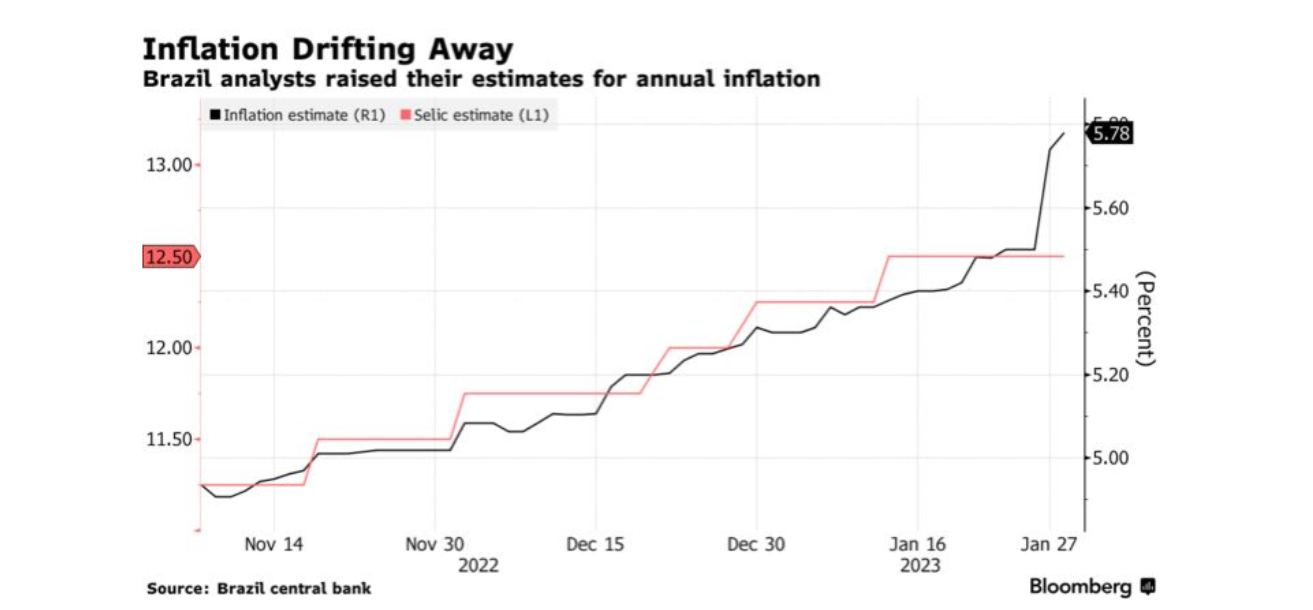 Leading economists are cautioning that noise around the autonomy of Brazil's central bank could spell trouble for Latin America's largest nation.
"We could end up in a very dangerous environment if the inflation target actually changes, where inflation will stagnate above 6.5% and not even the central bank's interest-rate hike will bring it down," said Solange Srour, chief economist at Credit Suisse in Brazil.
Meanwhile, Bloomberg reports today that President Vladimir Putin's government is pressuring the Bank of Russia to be more upbeat about the outlook for the economy and signal it's ready to loosen monetary policy as his invasion of Ukraine heads for its second year.